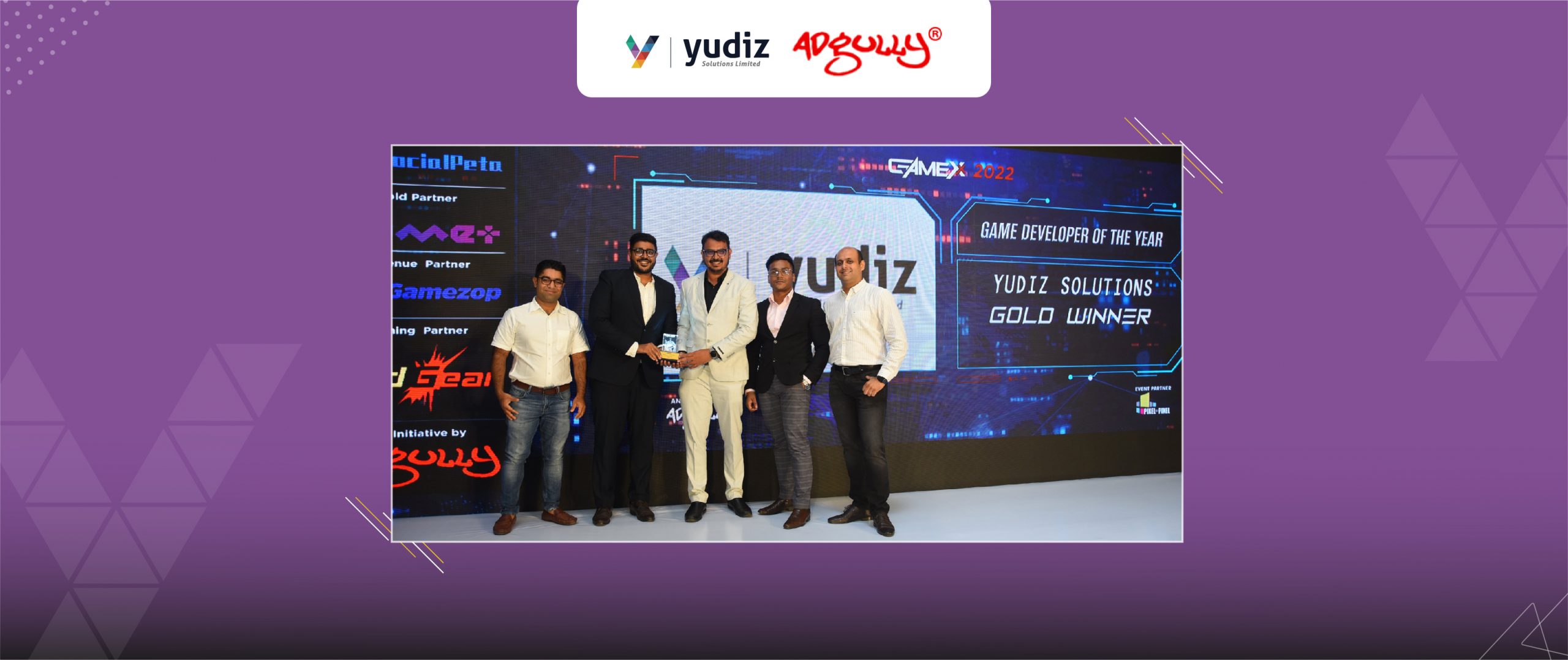 11 November 2022
GAMEXX 2022 successfully concludes amid loud cheers for Award winners | Adgully
Winners of the second edition of GAMEXX Awards 2022 were felicitated amid loud cheers of the industry. The Awards were the culmination of the GAMEXX Summit 2022, held earlier this evening in Gurugram. GAMEXX Awards 2022 recognise India's best Gamers, Game developers, Gaming Companies, Content Creators, Influencers, Omnichannel Marketers, ESports Organisations, Entrepreneurs, and so much more.
We had an eminent jury comprising of the industry's best minds to select the best of the best, from whom even more great endeavours are expected.
Yudiz Solutions Limited was adjudged Game Developer Of The Year.
WinZo walked away with the award for Game of the Year.
RummyTime won the award for Best Omnichannel Marketing Strategy.
Unilever was awarded for Best Innovative Campaign.
RummyCircle (Games 24×7) won the award for Best Cross-Platform Campaign.
Revenant Esports was adjudged Best Esports Team Organisation.
Rohit Agarwal of Alpha Zegus was awarded for Best Talent Management.
Revenant Esports' Rohit Naresh Jagasia was adjudged as Emerging Esports Entrepreneur.
Click here for the complete list of GAMEXX Awards 2022 winners.
Speaking on the entire experience during the second edition of GAMEXX 2022, Gaurav Agarwal, Co-founder Gamezop, said, "GAMEXX 2022 was a thoughtfully organised event which discussed the right themes relevant to our industry. It was a great way for us to introduce Quizzop, our plug-and-play quizzing platform, to industry leaders. While our flagship offering, Gamezop, allows apps and websites to introduce gaming for their users, Quizzop facilitates the addition of quizzes within any product. I think the feedback we received is very positive. Industry leaders were pleasantly surprised that Gamezop and Quizzop increase advertising revenue on any product by 40% and take just 30 minutes to integrate. We will be back next year for sure!"