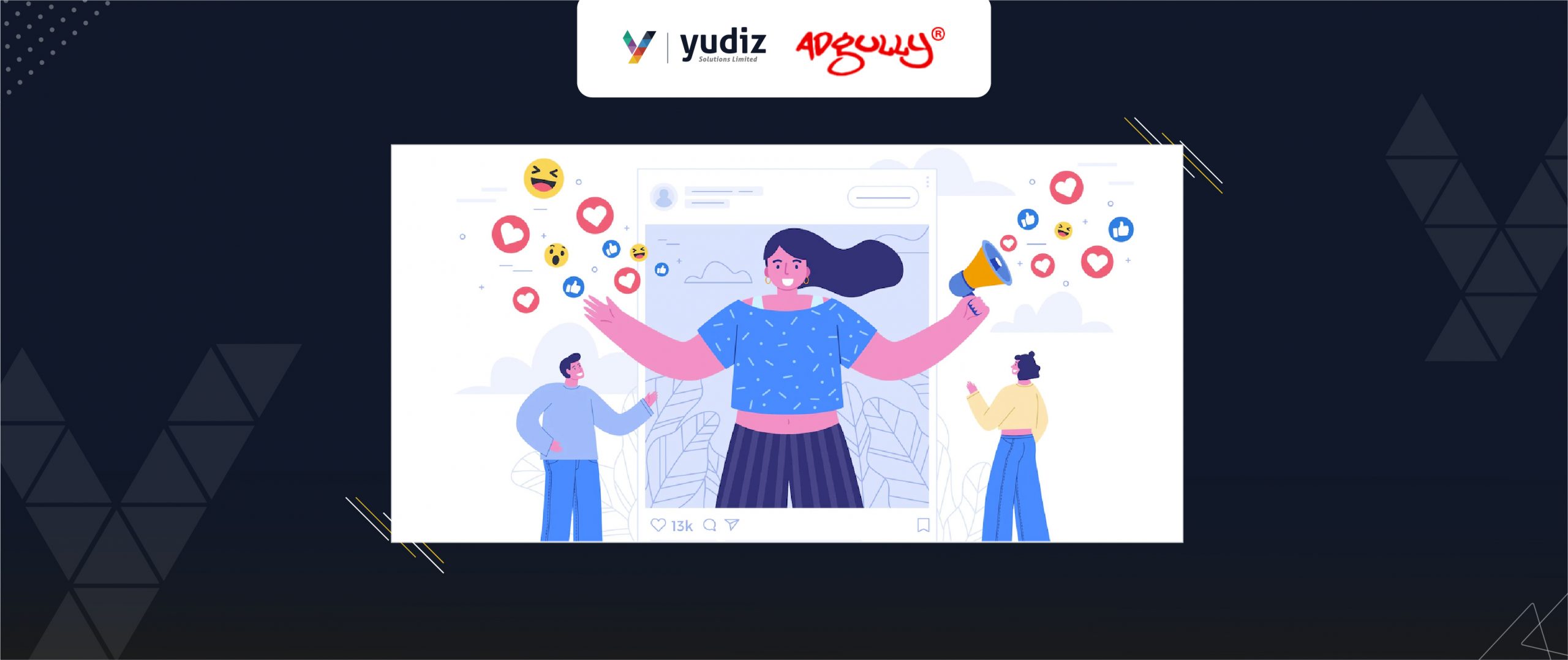 11 November 2022
Interview with Suraj Chokhani on Tamil Nadu Government's ordinance | Times Now - TV
The Consumer Affairs Ministry will come out with guidelines for Social Media Influencers, making it mandatory for disclosures about paid promotions. Commenting on the proposed guidelines, Nidhi Khare, Chairperson of Consumer Protection Authority, has said that the penalties for violations could range from Rs 10 lakh to Rs 50 lakh for influencers.
With the growing clout of social media influencers and their brand associations, this is a significant development in the influencer marketing ecosystem in the country. Over the years, these brand associations have become a major source of revenues for influencers, big and small; while for brands, these influencers present a platform for organic engagement with their TG.
In a bid to understand the deeper implications of the government's guidelines, Adgully spoke to a cross-section of digital experts. This is what they had to say…
Anjali Malthankar, National Strategy Director, Tonic Worldwide:
"In the digital first era, focus from official bodies on the entire digital marketing spectrum is a natural reaction as brands and consumers are all on the same platform influencing each other. While ASCI has already attempted to do so in the interest of the consumers, the Centre's guidelines will be adding a stamp of approval on some of them in intent.
There are two sides to this action – vonsumers and brands. Consumers will start seeing influencers as advertisers/ broadcasters of the brands rather than reviewers. On the other hand, brands will have to look at the usage of influencers afresh. Maybe this change will lead clients to consider influencers more for top of the funnel awareness than the bottom of the funnel."
Ambika Sharma, Founder & MD, Pulp Strategy:
"The Union Government is coming out with guidelines for social media influencers, making it mandatory for them to declare their association with the product they endorse, creating do's and don'ts. Social Media Influencers may have to research brands before endorsing them after the government issued draft guidelines against misleading advertisements: the latest challenge for a community battling marketing budget cuts and India's ban on TikTok.
The influencer marketing industry is growing very fast and is now a Rs 3,000-crore industry in the country. So, its size and growth has caught government attention. The clauses seeking honesty of statements and due diligence, and conditions laid for expert endorsements will put unnecessary litigation burden on influencers. Especially micro influencers may become over-cautious as they don't have resources for a potential litigation.
The rules now only place unnecessary roadblocks and scepticism in the minds of endorsers. A simple and mandatory disclosure specifying the paid content and their personal experience on its usage could solve the problem. The guidelines may scare smaller influencers and in turn deter the growth of the digital advertising industry for a while, but may benefit in the long term. In the long run, this will lead to more responsible behaviour in the digital marketing ecosystem."
Shradha Agarwal, Co-Founder & CEO- Grapes
"Influencer marketing is a booming industry that is growing at a fast pace. In recent years, the impact of influencers on viewers has moved the brands to consider it an inevitable element of their marketing mix. The industry has been on a debate that influencers start mentioning paid promotions in their posts. As per reports, the Indian influencer marketing industry is valued at nearly ₹900 crores and could surpass a size of ₹2,000 crores by 2025. This figure demonstrates a lot of potential lies in the market, and the government is paying attention. The government guidelines in the wake of such a situation are a welcome initiative to provide a structural framework to the sector.
The new regulations will protect the interests of consumers from falling prey to fake claims. It is the most pragmatic approach to initiating well-defined promotions that will only enhance the credibility of both influencers and the brand. Also, it will instil a sense of assurance amongst the consumers. Undoubtedly the initial phase might be difficult to adjust to the new conditions, but once accustomed to the situation, it will only reap benefits in the long run. It will encourage more responsible behaviour from brands and content creators, which will nurture the industry".
Rohit Agarwal, Founder & Director, Alpha Zegus:
"It's a much-needed measure. At present, many brands are requesting creators to make the content look more organic and authentic. This makes it difficult for the audience to figure out whether the opinion of the creator is biased or unbiased. It also hurts the long-term growth of the creator, as the audience finds it difficult to believe their opinion. Strict implementation of these guidelines will actually be beneficial for the creators and the audience.
It will have a positive as well as a negative impact. Positive impact because creators will start being more transparent about their opinions and associations with their audience, which will help improve their credibility. Negative because the audience might start doing the 'Skip Ad' procedure with their content, which might drop their engagement for branded pieces."
Raminder Singh, Founder & CEO, Celebfie:
"I feel it's a positive move by the Ministry of Consumer Affairs in favour of the protection of consumer interest and consumer rights. Influencer marketing is a great medium for brands to advertise or launch their products or service, or create more awareness among the consumers, but it is currently a pretty unorganised space. These regulations will help to make it more transparent for the consumers and end users of products, which includes each of us. So, I think it's an important decision taken by the government. The only thing that one needs to ensure is that these regulations should not come in the way of the creative freedom of influencers.
The distinction between genuine recommendations and promotional advertisements is critical, and should be clearly visible to the users of all these social media platforms. Hence, all the social platforms, too, should think of tweaking the way how these collaborative posts can be made to look more obvious on the platforms. So, ultimately it puts responsibility on everyone in the ecosystem right from brands, influencers to these social platforms to adjust according to these new positive reforms initiated by the Government of India. As an online platform ourselves, we're in full support of these guidelines that the Ministry of Consumer Affairs is initiating."
Deepak Sakhuja, Co-founder, RippleLinks:
"Due to the personal connection and trust that Influencers have with followers, Influencer Marketing has become an essential tool in brands' marketing mix. Brands across verticals and industries are building strong long-term influencer programs and campaigns. It is heartening to note that the Government of India is coming up with a guideline on the same. This lends recognition and respect to the influencer marketing ecosystem and will also make the workings of the industry transparent, benefitting all stakeholders in the entire value chain. This step will standardise the disclosures giving a formal framework to this sector."
Shajesh Menon, Founder and CEO, Younion:
"There are many sides to this story – while some micro/ niche influencers are particular about calling out sponsorships, some brands discourage influencers to declare collaborations because they want the content to seem like an organic, seamless fit. Some just hide an "#ad" under a long caption, and some use a multitude of vague call outs like #gifted #paid #sponcon – which a typical viewer can't decode. On the flip side, adding a brand collaboration tag, reduces viewer interest and kills engagement.
With new guidelines, come new responsibilities for both sides of the spectrum (influencers and brands.) As the market opportunity booms, this could be a step towards an evolved influencer ecosystem, well-defined regulated promotions, and making the influencer marketing tactic a permanent fixture in every marketing mix.
Like any other form of marketing, influencers need to operate within the box and follow certain directives. From transparent declaration of endorsements, to unbiased opinions by thought leaders, to ethical brand practices when engaging with influencers, these guidelines will help streamline the whole ecosystem without a doubt. However, a lot of it will depend on what the guidelines actually are and eventually decide the way forward. That's the long and short of it!"
Ashish Sidhra, Co-founder, Alike.io:
"The latest move by the Central Consumer Protection Authority (CCPA) to introduce hefty penalties on influencers for not declaring commercial deals with brands is a welcome step to enhance the transparency in the rapidly growing segment of influencer marketing. This step should be received positively by the industry as it provides clear markers on do's and don'ts that influencers, brands, and agencies need to keep in mind. This is especially true where many of the perceived violations may be driven due to either lack of awareness of previous regulatory guidelines in this matter and not due to malafide intent.
However, we believe that despite its good intentions, these guidelines will make it even more difficult for smaller and medium sized influencers to get brand deals. To ensure compliance, brands will look to work with a limited number of larger influencers instead of a wider number of smaller influencers. This already exacerbates the situation in an industry where about 80% of influencers are dependent on brand deals for their revenues.
The way out of this conundrum is for influencers to diversify their revenue streams. For influencers in the travel space, Alike.io presents a unique opportunity to earn income from a revenue-share based business model, where they make money from every travel booking that they influence. This refreshing new business model helps reduce the influencers dependency on gaining deals from compliance vary brands and makes them more self-reliant in generating revenues from the amazing content they create."
Animesh Agarwal, Founder & CEO, 8Bit Creatives:
"In my opinion, it is a substantial decision and a pragmatic approach taken towards increasing the transparency between the influencers and their audience. Viewers get easily swayed by the content put out by their favourite creators and hence, it becomes crucial for them to know the legitimacy of the endorsement. These guidelines will ensure that influencers give a fair assessment of the product that they are endorsing without just boasting about its positives. Another benefit of this decision is that it protects consumers from fake reviews related to the product. Brands will henceforth be compelled to select the right fit for their respective products or services in order to get genuine reviews for their consumers. Considering how the earlier established guidelines were being taken leniently, a strict approach regarding this was necessary for the betterment of the consumers.
Undoubtedly the blossoming influencer ecosystem in the country will be significantly impacted due to this development, but for the better. First and foremost, it will help bring diversification in the community since influencers with product specific knowledge will be preferred more. Brands will look out for different creators that have extensive knowledge about that particular service or product for endorsement opening up more opportunities. Going forward, creators will also be more aware about their associations with any brand or signing any deals as they are already subject to paying taxes for the various freebies and samples they receive. All things considered, this will hopefully prove to be a landmark decision that further improves the relationship between the influencers and the consumers and builds trust throughout the entire community."
Suraj Chokhani, Managing Director, Ability Games:
"Despite Google's hegemony & seemingly arbitrary policies against gaming apps, the Indian online gaming industry has grown from strength to strength garnering over 300 million downloads.
The decision to allow rummy and fantasy sports apps is too little and too late but is nonetheless a welcome first step. A lot more clarity is needed on the payment gateways that the apps listed on Playstore can use, the criteria for listing and whether other skill-based gaming apps will also be allowed. We will have to wait and watch to see how the situation unfolds in the near future."
Bharat Patel, Co-Founder and Director, Yudiz Solutions (RMG games developers):
"The policy will provide a fresh start to this segment. We believe these decisions will encourage developers to discover innovative possibilities in the RMG space. The policy makers will have to come up with the right policies to implement, so as to allow transactions between Google Playstore and the developers.
The platform has considered the potential of modern technologies which are making payment processing as well as other monetizing aspects of RMG more smart and secure. This decision will help the real money gaming and fantasy sports sector to explode and retain a favorable impression among the general audience."
Jay Sayta, Technology & Gaming Lawyer:
"Google's policies for advertising and listing on Playstore are often arbitrary and inexplicable. For the last several years, it did not allow rummy and fantasy sports apps on its platform despite there being clear judicial rulings recognising them as a game of skill and a constitutional activity. The move to allow real money rummy and fantasy sports apps on a pilot basis is a welcome decision but hopefully this will also be extended to other recognised to other skill-based games such as poker, pool, chess, carrom etc.
Google should come up with a clear, transparent, non-arbitrary and permanent policy for listing gaming apps on Playstore and clearly define a fair revenue sharing mechanism between Playstore and the developer from the payments made for such games."