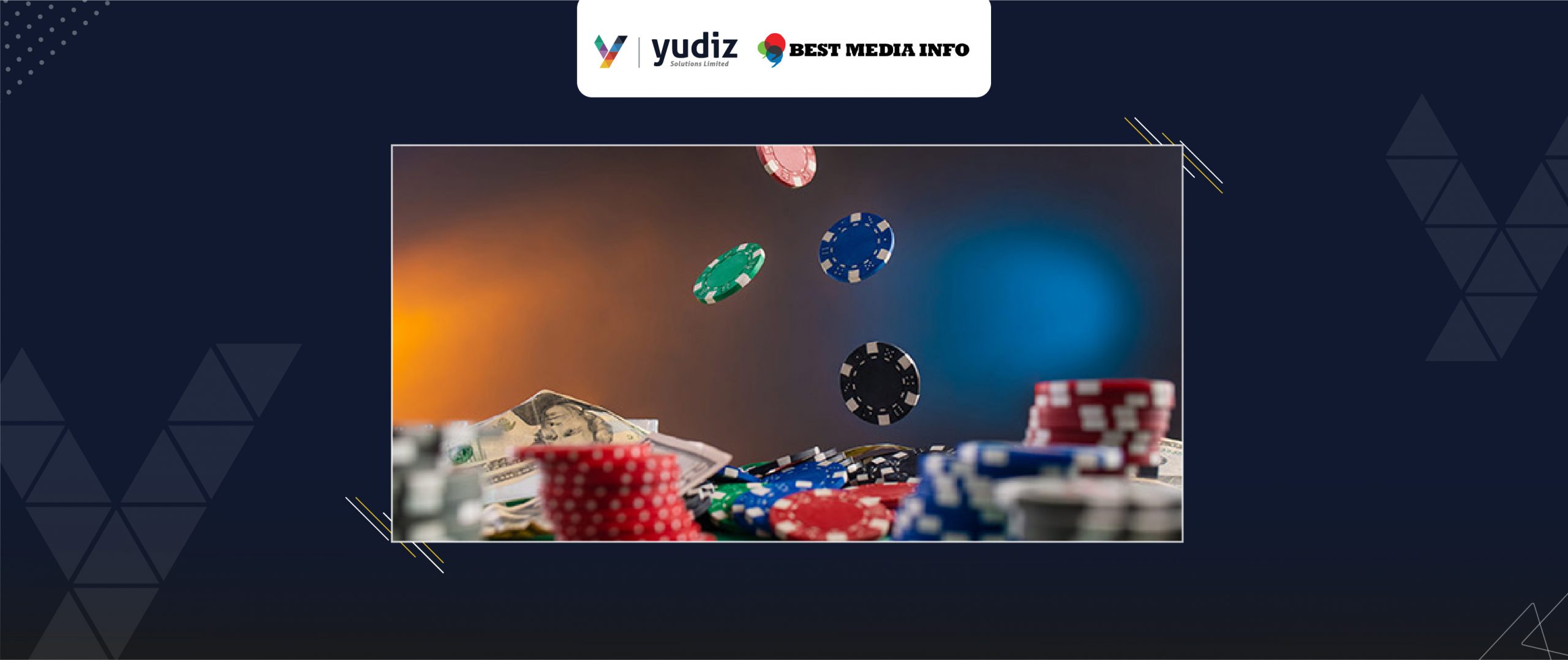 11 November 2022
Amidst festive season line-up, online real money gaming companies peg hope on govt regulations for sustenance | Best Media Info
As foreign players disrupt the online real money gaming space in the country, industry players are hopeful of the central government's move to categorise them into skill-based and chance-based games
With festive fervour bringing families together, card games find prominence in modern customers' lives, but what troubles the real money gamers is the central government's plan of bringing a regulatory change to classify online games into skill-based and chance-based.
As of now, some states like Tamil Nadu, Karnataka, Andhra Pradesh and Telangana have already passed laws to prohibit all real money games in the respective regions. Industry players are hopeful that the new move will bring a positive ray of hope and will lead the online gaming industry into a whole new era of growth.
According to Krishnendu Guha, Chief Revenue Officer, Adda52, it is extremely important to catalogue the gaming category into skill-based and chance-based, because when it comes to real money games, it is crucial for people to be aware as to which games require skills and which do not.
"There are games like Poker, Rummy, Fantasy etc., that require a certain skill and study for creating strategies and thus come under skill-based games," he added.
Furthermore, he also suggested that the biggest challenge for any emerging market, especially when it concerns money, is the absence of a centralised law or regulatory body recognised by the Government of India.
However, it is to be noted that the Ministry of Electronics and Information Technology had issued advisory guidelines to media platforms, advising TV channels and digital news publishers to refrain from broadcasting ads pertinent to betting platforms.
The advisory further stated that several online offshore betting platforms have also resorted to using news websites as surrogate products to advertise the betting platforms on digital media and the violation of the earlier guidelines may also invite penal action for the broadcasters.
As of now, the laws are primarily driven by the states and thus with each state having its own understanding of gaming platforms, all real money games are prohibited in some states, irrespective of skill or chance, he said.
Adding to this, Saumya Singh Rathore, Co-Founder, WinZO, also said that since the online gaming industry is at a nascent stage and is evolving rapidly, there is a need for guiding principles highlighting the difference between skill-based gaming and chance-based gaming, along with addressing the concerns for existing and upcoming players in this industry.
"Involvement of monetary transactions also calls for proper guidelines in place to prevent usage of unlawful means which might impact the growth of this industry at large. At the same time, for safeguarding the interest, safety and privacy of the users, frameworks should be in place to ensure strict compliance," she added.
Furthermore, Rathore also pointed out that from the point of view of gaming companies in the industry, firm guidelines are also needed to mitigate the business risk and uncertainty which is created over time to discourage state legislations and ordinances which are later overturned by the judiciary.
As per Kumar Saurav, Global Mobile Business Head, AdCounty Media, "With the advent of television, digital, and online gaming models leading to an increase in online gaming sites over the last several years, the gaming sector has undergone a radical transformation. According to an EY report, online gaming is the leading category in the entertainment sector, with a penetration rate of 55%."
"A skill-based game is one wherein the outcome primarily depends on the players' skills and not on a chance event. They are, hence, considered legal in social settings, clubs, casinos and online. The popular online games in India recognised as games of skill include Horse Racing, Rummy and Fantasy Sports. On the contrary, 'Games of Chance' depend on luck and advocate gambling. Thus, they are prohibited, and the practice can lead to legal repercussions," he said.
According to Bharat Patel, Co-Founder and Director, Yudiz Solutions, with the new categorisation coming into play the whole scenario will eventually affect the revenue generation and the business model of prospective and existing gaming companies and will also affect taxation.
"The gaming industry has an unexplored potential to become one of the entertainment giants, and the widespread popularity of esports has strikingly increased the number of participants we are seeing on an annual basis. We have not been fazed by the ongoing affairs as our company offers other diversified developing solutions and products. We will move forward with emphasising the best way to utilise gaming technology through our marketing and advertising," he said.
In recent times, what has been the go-to marketing strategy for most gaming companies is event sponsorships and collaborations, coupled with ads rolling out on OTT platforms and Google Ads.
When asked about what are some of the challenges faced, Adda52's Guha replied, "In the modern times, one of the challenges pertinent to the gaming industry is that most of the foreign companies who are into RMG are capitalising on the absence of a regulatory body in India and tweaking the rules to their advantage."
"While there are a few players who are violating the norms, the image of the whole of the online gaming industry is tarnished. Thus, the categorisation of skill-based and chance-based games becomes highly crucial," he added.
Furthermore, Guha also went on to state that as per the latest study, the unique users who are playing RMG are over 300 million in population and by 2025, this number is going to cross 600 million.
"Owing to the arrival of 5G technology, India is going to be one of the biggest markets when it comes to the gaming industry," he said.
As per WinZO's Rathore, gaming is a high-potential sector in Bharat and is bound to attract various kinds of unethical companies like offshore betting, gambling companies and their surrogates which tend to take cover under the large umbrella of skill-based gaming to further their business ambitions and hence, proper segregation is needed.
"To create a conducive environment in the industry, the government should release foolproof guidelines, and not regulations which calls for the creation of a self-regulatory organisation, which would be responsible for determining the nuances of games of skill vs games of chance supporting the judgments of the Supreme Court," she said.
In 2020, the Advertising Standards Council of India had released guidelines for gaming platforms. According to ASCI, no gaming advertisement may depict any person under the age of 18 years, or who appears to be under the age of 18, engaged in playing a game of online gaming for real money winnings, or suggesting that such persons can play these games. The guidelines further established that every such gaming ad must carry a disclaimer with the elements of financial risk addiction and other such norms.
Furthermore, Guha also highlighted that the gaming companies that are established in India are not only working as per the laws but also abiding by the guidelines issued by ASCI.
It should however be noted that in July 2022 ASCI had revealed that gaming emerged among the top violative categories in terms of advertisement complaints received by it in FY 2021-22.
Guha also said that when Adda52 came into being in 2011, talking to someone about playing games which involved money was unheard of because people were not comfortable transacting online.
"When we started, we saw this challenge that people were sceptical about sharing their personal details or financial details, but now, it is a thing of the past and people have realised that the gaming industry is also moving forward and becoming similar to entertainment, where people will have to pay to enjoy the services," he added.
In addition to this, WinZO's spokesperson also said that one of the major challenges is that the market is cluttered with similar platforms and that creating a point of differentiation between the competitors and themselves is one of their main tasks at hand.
Rathore also pointed out that to overcome this challenge, WinZO had focused on communicating to people from Tier 2 and Tier 3 cities and establishing itself as a truly vernacular gaming platform with the help of a network of 70,000+ Micro-influencers to instill a factor of trust.
"Our main target audience comes from the deeper parts of Bharat, through deep tech and patented tech which solves for lower-end smartphones and patchy internet connection. Our communication evokes a feeling of relatability which helps us to acquire users," she said.
Adda52's Guha also stated that their main target audience consists of 25+-year-old males who access the games through their free application on Google Play Store and Apple Store.
"During the festive season, while most people are on the lookout for entertainment options and card games happen to be one of the most viable options, especially in northern India, Adda52.com had recently launched a series of commercial videos which ran on several OTT platforms," he added.
In addition to marketing activities, roping in brand ambassadors and gaming players has also found a safe haven in sponsoring events – both offline and online.
Speaking on their marketing mix, Rathore also said that since Google doesn't allow any Casino or Poker-related games to advertise on their platform and only allows games of skills to advertise, WinZO doesn't face any issues with Google Ad network.
In fact, Google has decided to allow some Indian fantasy gaming apps- Daily Fantasy Sports and Rummy, to run on its platform under its limited-time pilot programme from September 28, 2022, to September 28, 2023, which has fuelled the discussion even further.
As per Saurav, "It would unequivocally help the industry grow much faster, increasing awareness about these games and consequently boosting user participation. The move would also expand Play Store's user base by reaching out to gamers who were previously unable to access these games on the store."
"Since Google's policy does not allow online gaming platforms, apart from Fantasy and Rummy, to be listed on the Google Play Store, which are discriminatory in nature and we have also filed a case against the same," she said.
Patel also went on to express hope for the growth of the gaming industry in the country and stated, "Since this is a very huge industry and is going to bring transformative changes through both capacious research and intelligent technology in the future, the revenues to the government would also be elevated with the right progressive rules."
"Every regulation and rule should consider the factors that would impact Google Play Store too as it is a prominent platform," he concluded.