Brief
Shop your favorite brands and pay with the Bayan Pay across categories like movies, entertainment, food, shopping, travel and a lot more. It is one of the most preferred digital payment service providers for Saudi Arabia that focuses on delivering a seamless payment experience to the Saudi Arabian businesses and individuals. Now simplify the way individuals and business accepts the process and disburses the digital economy with Bayan Pay. All you need to do is just download the free app, scan your QR codes and that's it! Your payment is done! You can even send money directly to the other merchants and its subsidiary chain or straightaway to your bank accounts with just one click!
Solution
Revolutionize the way you receive payments with digital and secured payment interface- Bayan Pay. It is one of the smartest payment mediums that define the future of digital payment in Saudi Arabia. The main aim of this application is to build a reliable and secure payment system that is capable to meet the rapidly growing demand for e-commerce payments. Now go cashless and make your payments in a smarter way with Bayan Pay. You can scan your QR codes and pay for your goods or services to the merchants, business, and owners with just one click. With the Bayan Pay Mobile app, you can transfer money to merchants, users, and its subsidiary channels. Additionally, you can top-up the amount in the wallet through debit/credit cards. To sum up, you leverage full visibility for all your transaction history, notifications, passbook or graph irrespective of merchants or individuals.
Handling Multi-lingual Interface
To achieve "localized" customer experience, our top-notch UI/UX design team used native language file to load the entire application in either English or Arabic as per the individual's preference. Personalization of language will aid merchants and users to ensure seamless yet absolute user experience.
Colors
#00B6D7

Primary Color

#135B7C

Primary Color

#000000

Secondary Color

#C4C4C4

Secondary Color
Typography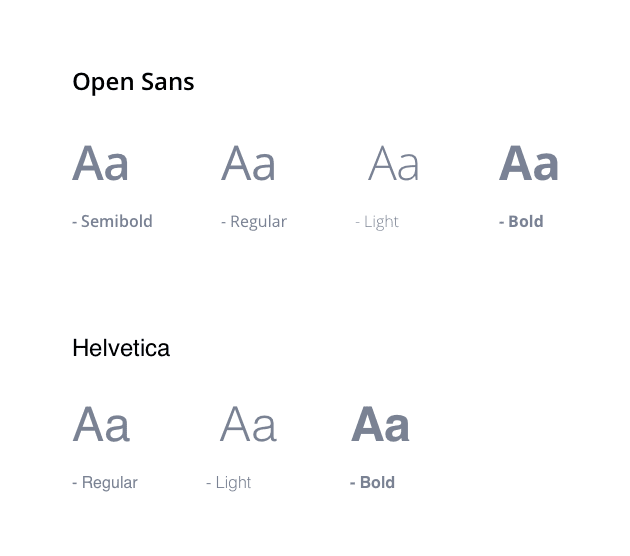 1. Handling Fraud & Risk Tolerance
Management of the individual's sensitive data and information while performing transactions to prevent any possibility of fraud was quite crucial. So, to protect our clients and merchants, our expert development team having full compliance with PCI-DSS implemented SSL protocol and AES 265 protocol. Using advanced encryption and the above-mentioned protocols will help us to avoid data loopholes and make the payment gateway utterly secured and reliable.
2. Toning KYC Details in Real-Time Scenario
During the registration process, coordinating an individual's KYC details in the real-time scenario was one of the major tasks to be accomplished. To comply with the complexity, our developers customized an algorithm that verifies individual's unique details such as phone number and CR number using databases like Thakom and Thikah to conduct KYC completion uninterruptedly.