Beacon solutions are used to develop low-cost pieces of hardware that run on a battery or BLE (Bluetooth Low Energy). Beacon app development by Yudiz has consistently leveraged the technology to develop IoT apps that help businesses get marketing insights on customer's behavior.
As one of the front runners in Beacon app development in India, we are pioneers in Beacon solutions. Hire Beacon developers from Yudiz to get experts in affordable rates to develop custom solutions for small scale firms to enterprises like Healthcare, B2B, Real Estate, Ecommerce, and Finance to name a few.

CLBeacon
Hire Beacon developers to develop Beacon apps based on CLBeacon to fetch information from user devices that are in relative proximity enabling businesses to send notifications and entice leads to result in potential sales.

Core Bluetooth
Our IoT app development team creates IoT mobile apps that perform scanning of peripheral devices and enable the exchange of real-time information between them using Bluetooth low energy (LE).

Core Location
Our intelligent team of IoT app developers empowers IoT mobile apps with Core Location-based services. The Beacon app technology helps in resource tracking and asset management in the long run.

IOBluetooth
From automation to navigation and smart interactions, we promise to develop IoT mobile apps that deliver a proximity experience to the user.

Gain Insights
IoT Mobile apps collect a large amount of consumer behavioral data for predictive analysis of the recurring patterns and improve the productivity of existing business operations.

Personalized User Experience
IoT applications allow the customers to carry out smart transactions using mobile card readers or trackers and hence delivering a personalized end-user experience.

Drive Sales
The precise information collected by IoT devices is used for the improvement of business operations and examining customer interactions to drive new sales.

Increased Productivity
IoT mobile app development actively participates in analyzing technical disruptions and automating troubleshooting to optimize productivity.

Less Human-Errors
IoT mobile apps fetch real-time information and ensure a systematic strategy to generate automated reports and reduce the number of common mistakes.

Hire Beacon/IoT Developers
6+ years of experience
Hire Beacon App engineers with exceptional knowledge and expertise in backend development, Beacon iOS/Android App, prototyping design, and structure of Beacon apps.
Send us your requirements on
We are here to listen to your unique business ideas and transform them into enterprise-grade applications.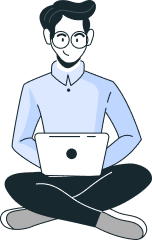 SOME SAMPLES OF
Featured Projects
Money Control
Android, iOS, UI/UX Design
Money Control smartwatch app is one of the leading business and finance applications to track the latest updates on Indian…
Our Blogs
Technically Speaking
01 December 2023
Game Development
Considering the fact that people who ace at the art if given the canvas brings the project to a full circle. Because visions go limp at times if the art is not left to the artist- Real Money Game Development Company. Game development is no less than art.
23 November 2023
Augmented Reality
Storytelling is an art and augmented reality in storytelling is a gigantic slingshot into everything futuristic, feel-booster and immersion. Rightly breaking all the glass ceilings and barriers as to immersions and interactive phenomenon. It for sure has a lot to offer. So, what better than to seize the space by connecting with a stellar AR VR development company.  And, with 1.73 billion users expected to tag along, the surge of Augmented reality in 2024 sparks a shiny opportunity to place an investment in this evergreen genre. We all know for a fact that immersion and 3D virtual reality experiences are to dominate in the future.
21 November 2023
Artificial Intelligence
AI in supply chain is revolutionizing supply chain trajectory for the business across genres. Explore how supply chain analytics automates processes.
Reach to us via email or call and we have dedicated professionals to guide you through the primary services. We would love to listen to your business idea and provide a platform to get started with the basics. As we discuss more, we will provide the approx time-frame and ballpark estimation for the cost.

Introduce your services/products on the most advanced and popular iOS platform offering dynamic features and incredible benefits for your customer base. The app services and data remain a part of a secured platform like iOS and win hearts to thrive your business ROI.

We believe data and app security are some of the most important concerns in the entire development process. For this, we follow complex decryption and algorithms to readable data. Our servers are always updated with software to run the projects in a robust firewall authentication and environment. The project application source code runs under the secure SSL certificate-based HTTPS back-end server.

Our team of dedicated members receives your project requests, suggestions, and modifications. We promise to reach your project requirements in the best possible manner right from scratch and during the project development process.

As we discuss your project requirements, we can help you guide with the development of project modules and app workflow. Depending on that we can provide you with the ballpark quote based on your budget and requirements. However, the cost estimation is made based on our experience and project requirements. The final cost depends upon the project features and the tasks done for the same. The more accuracy in project requirements, we are likely to give the nearest cost estimation.

We have a dedicated team for Quality Assurance and Testing to analyze the app functionality step by step and ensure user authentication. Once the project is delivered we also provide utmost maintenance services and support as per the terms and policies. You can then sign off the project completion and delivery certificate if the final product meets your expectations.

Our team of intelligent iOS developers are highly skilled and experienced for working on different iOS languages like Swift and Objective C. We adopt industry-standard coding towards project development and render transparency.

We have a conventional team of marketing managers to plan and run campaigns to increase the customer base. Our SEO team and other digital marketing members integrate marketing campaigns using social media and emails to help your brand stand out in the competitive market. We try and shape it into a money-making business model.