Where Interactive Gaming Solutions are Curated
Immersive, graphically attractive and engaging 2D game development solutions is our forte at Yudiz Solutions Ltd. With our experienced team of game developers, we undertake a consistent approach towards curating standard gaming solutions that seamlessly aligns with your requirements.
Centric 2D Game Development Services to Augment your Business
Our stack of user-rich, cross platform game development services are designed to catapult the growth of your enterprise. Through an elite tech stack, we render advanced gaming platforms that are optimally customized to level up the engagement and experience of your users.
2D Game Development Services
Our team of 2D game developers excel at creating 2D gaming solutions that hosts myriad art assets, dynamic features, realistic displays and exciting levels to hook your audiences.
2D Mobile Game Development Services
As a unity 2D game development company and with an array of high-end tech-stacks we offer dynamic features and iconic 2D mobile game applications to keep your audiences engaged.
Customized 2D Game Development Services
As a part of our collaborative approach and our niche of customized gaming solutions, our experienced team ensures curating engaging, interactive and cost-effective 2D gaming solutions which reflects your unique requirements.
Multi-Platform Game Development Services
With unity 2D game engines and our curated team of developers we offer scalable, real-time and hyper-realistic 2D gaming solutions at Yudiz Solutions Ltd which are cross platform and cross browser.
2D Game Testing & Quality Check
In-built analytic tools and multiple extensive quality checks for seamless multi-platform performance is a part of our services to ensure highly capable 2D gaming solutions.
2D Game Performance Optimization
Multiple device testing, object pooling and resolution tests are undertaken at Yudiz Solutions Ltd by 2D game developers and QA team on forefront to ensure elimination of loops and improved functionality.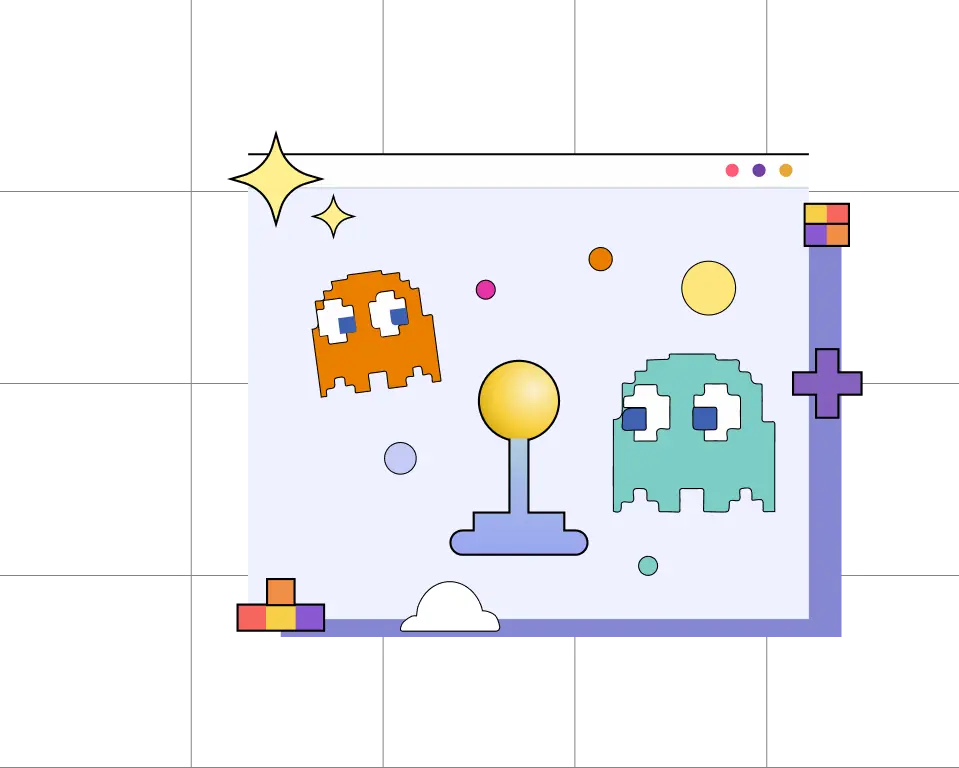 Crafting Unique Gaming Experiences. Our Approach to Game Development
01

2D Art Effects & Animation

At Yudiz Solutions Ltd. our tech-experts and best 2D game developers and artists curate visually aesthetic and stellar standard 2D gaming solutions.

02

Extended Security

Our 2D gaming solutions hosts robust security for the users and ensures strengthened compatibility on multiple platforms.

03

Functionality & Operability

Optimum cross platform and cross browser functionality and cost-effective operability is scaled on our 2D game mobile applications to engage in your audiences.

04

Hyper Realistic Features

Eye-catching visuals and hyper realistic 2D game styles is our forte as game developers at Yudiz Solutions Ltd picks in the details to even a single pixel and ensures life-like graphics and resolutions for the users.

05

Testing & Maintenance

Performance analysis and multiplatform feasibility of the gaming solutions with bug-free operability with essential and ornate features is a core service ensured by the QA team at Yudiz Solutions Ltd.

06

2D Customized Designing

We at Yudiz Solutions Ltd. confirm and stand by user-centric services where quality assured customization and  creative revamping of the gaming solutions at affordable rates is offered.
Our 2D Game Development Genres
We excel at crafting a range of 2D Game Genres with cross-platform capabilities and consoles.
2D PUZZLE GAMES

2D ADVENTURE GAMES

2D ACTION-PLAY GAMES

2D FIGHTING GAMES

2D ROLE GAMES

2D SHOOTER GAMES

2D METROIDVANIA

2D PLATFORM GAMES

2D ROGUELIKE

2D HACK & SLASH
Solutions Helping Your Organization to Become Smarter
Our solutions are made using your ideation and our robust development process. A team of skilled developers trained with state of the art technology is ready for you to hire hassle-free. We craft solutions that build a sustainable digital presence of your organization on a global level for your targeted audience.
6000+
Solutions Developed
Look at our Dynamic Portfolio
Our Projects
ConsciousOS
Blockchain
Join the community of millions approaching in mediation and discover the life-changing benefits with ConsciousOS.
Sports info
Web, UI/UX Design
As the name defines, it is a sports news platform streaming scores, live matches, alerts, and news. The news feed…
Money Control
Android, iOS, UI/UX Design
Money Control smartwatch app is one of the leading business and finance applications to track the latest updates on Indian…
why work with yudiz ?
We are constantly adapting modern 2D game development practices and technological tools to deliver efficiency and build innovative gaming solutions. Hire our skilled 2D Game Developers who hold a thorough understanding of the client's project and game style preferences.
Top 3% Talent
Defined Workflow
Systemized Operation
Shared Knowledge
Customer-Centric Approach
Effective Communication
Our Blogs
Technically Speaking
23 November 2023
Augmented Reality
Storytelling is an art and augmented reality in storytelling is a gigantic slingshot into everything futuristic, feel-booster and immersion. Rightly breaking all the glass ceilings and barriers as to immersions and interactive phenomenon. It for sure has a lot to offer. So, what better than to seize the space by connecting with a stellar AR VR development company.  And, with 1.73 billion users expected to tag along, the surge of Augmented reality in 2024 sparks a shiny opportunity to place an investment in this evergreen genre. We all know for a fact that immersion and 3D virtual reality experiences are to dominate in the future.
21 November 2023
Artificial Intelligence
AI in supply chain is revolutionizing supply chain trajectory for the business across genres. Explore how supply chain analytics automates processes.
16 November 2023
Mobile App
Learn how integrating gamification into your education app development can help enhance user engagement and improve learning outcomes
Frequently asked questions
A 2D game is a platform which hosts 2D featured games. It can be a mobile application or a web application. The platform hosts a full-fledged game setting which includes hybrid game engines like unity, hyper-realistic graphic base, 2D animations, art and UI/UX designs. However, to get a 2D game application developed you need to connect to a 2D unity game development company.

To get a 2D game developed from scratch or take up a primed framework you need to select a prominent and experienced 2D game development company and hire a skilled team to curate a 2D game application that accurately stands and taps into your idea and strategy for the game. At Yudiz Solutions Ltd we have a handpicked team of professionals who excel at 2D game development, schedule a free consultation now.

The time factor is usually not confirmed. It depends on the strength of the team, the experience and the overall development framework undertaken by the company. However, at Yudiz Solutions Ltd we have a team led by a project manager and with regards to our core service we value our client's time and prioritize the requirements which leads to timely and accurate delivery from our end.  

The cost of getting a 2D game application developed is contingent on the customization requests which includes the graphics, animations, character alterations, gameplay modes, UI/UX designs and any further changes opted by the client. Whereas, at Yudiz Solutions Ltd we offer cost-effective customization services with utmost transparency.

Yudiz Solutions Ltd is a unity 2D game development company with 14+ years of experience and leading as RMG certified game development company. They have a top-class team of game developers and ace at feasible customization services. Their dynamic game development services are widespread and they have hands-on experience in developing 2D gaming solutions.