Yudiz is a leading website development company with several adroit PHP and Mean Stack web developers who leverage their expertise to deliver impeccable solutions. We create e-commerce portals, web applications, and social networks with robust user experiences within deadlines. Our best-in-class functionality and ability to develop tailored solutions makes us an ideal web development partner.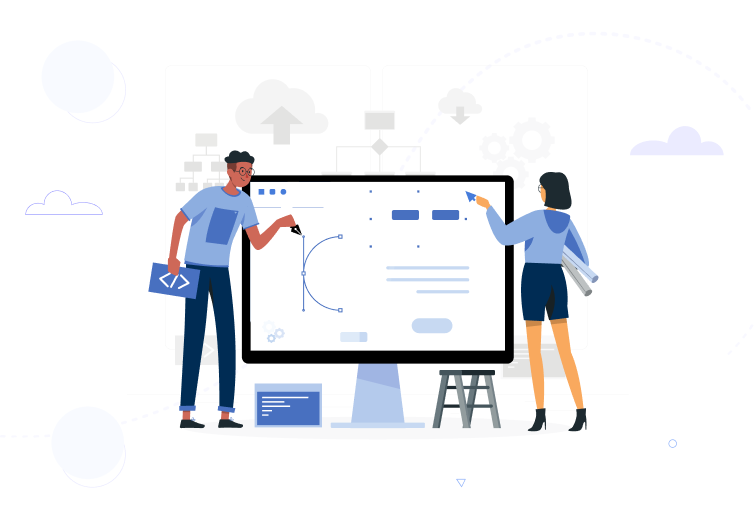 We have decades of experience in assisting clients with accelerated digital transformations. Hire skilled web app developers who promise a thorough understanding of the client's project journey. They are constantly adapting modern development practices and technological tools to deliver efficiency and build innovative web app solutions. Achieving retention of a vast list of clients by promising progressive business growth to them. Adhering to the flexibility of industries across the globe, we adapt to their demands by implementing extensive research. Our aim is to provide secure and scalable solutions utilizing state-of-the-art technologies.
Custom Website Development
Yudiz is a prominent web development company in India, offering a plethora of custom-built websites, portals, and applications. We leverage cutting-edge technologies to deliver custom applications based on advanced frameworks and by adhering to time-tested methodologies.

UI/UX Design
Our UX design services drives UI design that redefines the interface in terms of features, functionalities, and aesthetics. Our team of UX designers utilize their experience and expertise in web design to propel user experience with every module in-line with business goals.

Custom Web Applications Development
Our custom web app development services provide tailored web development services that meet business requirements to the tee. Our solutions and apps are customized to align with business objectives.
REST API Development
Our REST API development services provide flexibility and scalability with enhanced modular architecture, facilitating the ease of integration with variety of components and solutions.

Opensource Framework Experts
As a veteran web and mobile app development company in India, our expertise in open-source frameworks like PHP has provided fillip to the best of clients.

Hire Web Experts
Hire a team of dedicated developers to scale your team, bridge the skills gap and meet sudden spike in demands.

Progressive Web Apps
Progressive web app development & design services to build high-performance & secure applications that run seamlessly across all platforms.

Education
Our comprehensive solutions for the education sector span web and mobile apps that facilitate interactive learning, while managing systems that take care of routine operations.

Retail
We create custom-designed retail and ecommerce websites that have a strong edge over competitors, having delivered POS systems for retailers to outstanding ecommerce portals for diverse categories.

Travel
Our team at Yudiz works with travel companies and is keen to propel technology solutions for every trip. Our travel tech solutions enable visitors to feel that they are already exploring a new world with audio-visual apps and more.

Social Networking
Our social networking solutions enables groups of people to form a network and benefit from portal attributes like Real Time messaging, Rewards, discounts, Surveys, and more!

Entertainment
Our entertainment web apps pool and compile videos of interviews, multimedia, animated shows, new stories, reality shows, and more with immediate editing possible!

Business
Our business web apps aim to simplify business operations with skill and dexterity, utilizing technology to easing their transactions, records, and other details.
Clients We Worked with
Our Clients
Look at our Dynamic Portfolio
Our Projects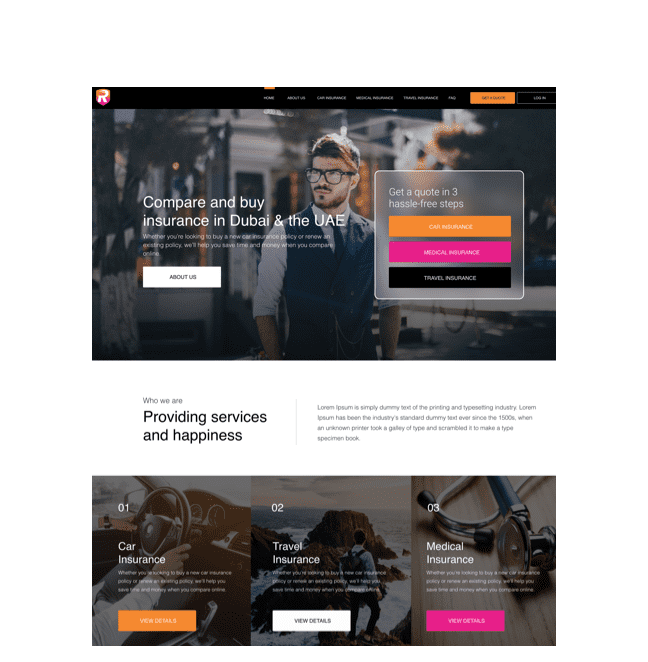 Rapid Insurance
Web
The website offers specialized motor insurance service quotations partnered with more than 18 of the best insurance providers in the…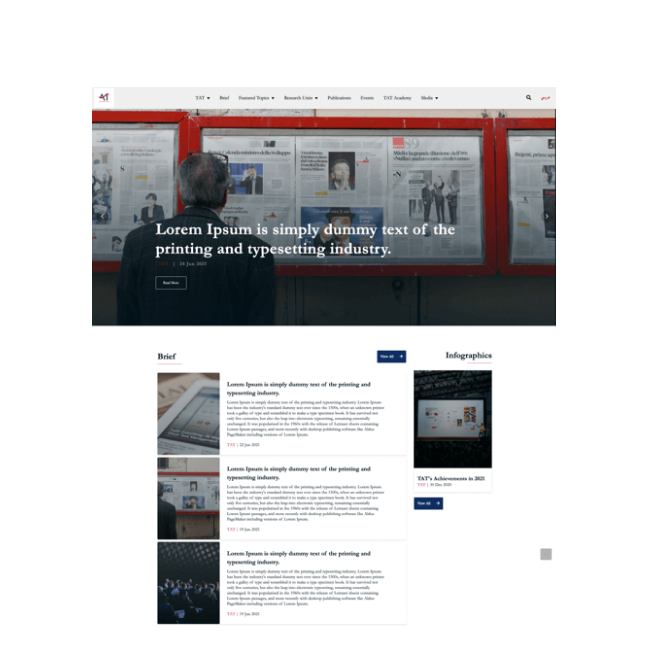 The Arabic Times
Web
Many times, we often receive fake news through Whatsapp messages or other sources and, it's very important to assure if…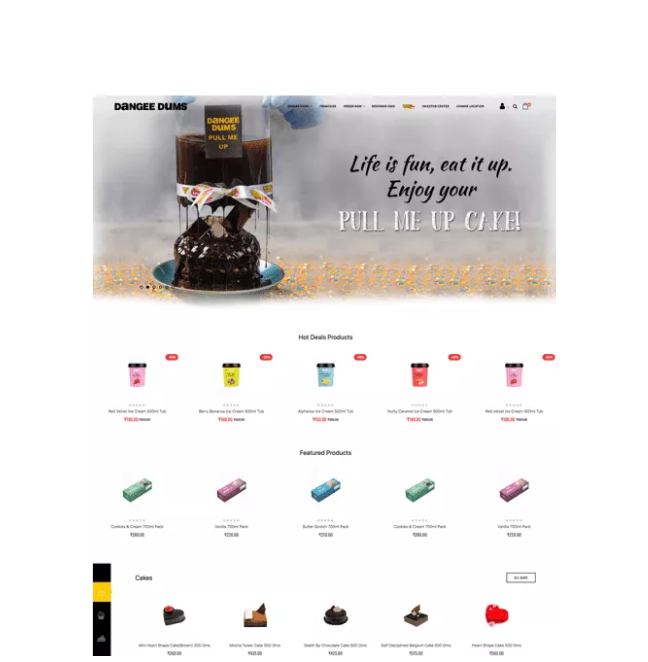 Dangee Dums
Web
Dangee Dums has been well-known for its yummy chocolates, cakes, cookies, ice creams, and more and is a successful brand…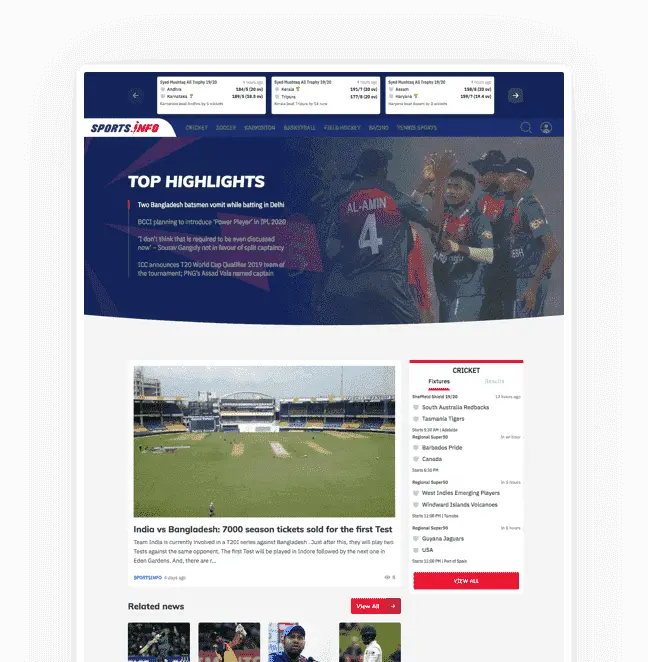 Sports info
Web, UI/UX Design
As the name defines, it is a sports news platform streaming scores, live matches, alerts, and news. The news feed…
There are plenty of programming languages to opt from and we provide web app services using most of them. Our tech-stack includes languages such as HTMl, CSS, Python, Java, C++, etc. We assure industry-leading coding standards with 99.9% efficiency and accuracy.

The primary difference between the app categories is that native apps are built and developed for a particular platform. On the other hand web apps have the capability to be accessed by various web browsers and even mobile devices. Web apps have the capability to cover a large market volume but native apps are faster as they are dedicated to a definite market.

Categories of Web App as per their functionalities:

E-Commerce Web Applications
Dynamic Web Applications
Static Web Applications
Single-Page Web Applications
Rich Internet Web Applications
Animated Web Applications
Content Management System Web Applications
Portal Web Applications

There are numerous databases that are considered when it comes to web app development. We offer a comprehensive tech-stack that adheres to the data regulations and compliance requirements at the same time maintaining the rapid data flow and real time analytical functionality too. You can scroll through our home page to get sure that we utilize the best databases like MangoDB, MySQL, Redis, SQLite, PostgreSQL, etc.

The exact detailed information regarding the cost for secure and scalable website development can be found through determining the needs of our clients. We follow an agile methodology that keeps our client in the loop throughout the development process implementing a collaborative approach. This helps us to adhere to the requirements of our clients and derive a quotation accordingly. For further details please contact our business executives who will be happy to assist you.