Yudiz is a leading blockchain development company providing smart and secure services with smooth implementation of blockchain technology in business organizations. We believe in facilitating anonymous transactions with custom development modules for contracts, personal info, health records, enterprise data and much more.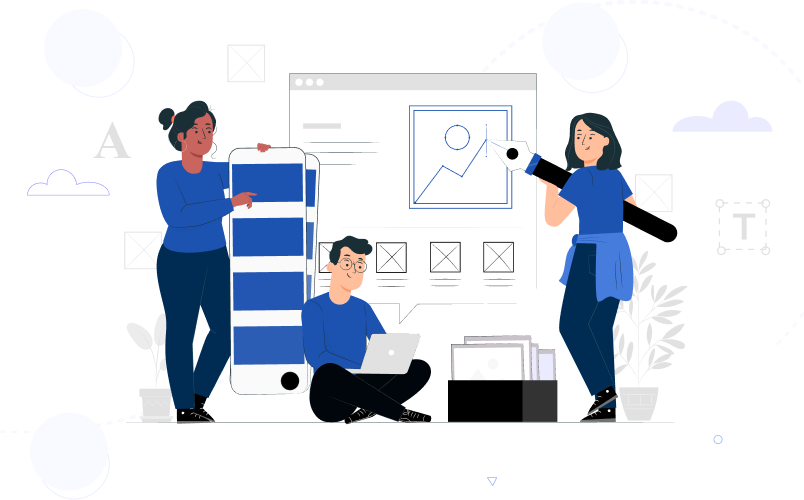 Hire Blockchain developers in India with the help of Yudiz that features solution architects and developers of the best breed, always. Our team is adept in working with major blockchain platforms and diverse cryptosystems including the popular Bitcoin and Ethereum along with Hyperledger. Hire Blockchain developers to develop relevant blockchain infrastructure including its core, nodes, or ecosystem apps with a streamlined process in place. Our wide spectrum of cryptographic solutions span encryption, implementation of digital signature, and a plethora of hashing algorithms that need to be incorporated in every system. What's more, our QA team tests every feature, and identifies and weeds out bugs to meet your needs from Blockchain development services.
Our Solutions
As a veteran blockchain development company in India, Yudiz offers robust solutions for custom blockchain in India, presenting diverse decentralized solutions that ensure immense scalability, precision, security, and transparency to the entire ecosystem.
Smart Contracts Development
Hire Blockchain developers in India who are adroit in smart contract development, having crafted a slew of immutable smart contracts guaranteeing conflict-free business operations and transactions.

Blockchain App Consultation
Our Blockchain app consultation services help business leaders understand and implement Blockchain as part of their operations and business model.
Hyperledger Based Solutions
We leverage Hyperledger solutions to develop scalable and trusted Blockchain Applications that feature multiple plug-ins and addons for businesses.

Crypto Exchange Development
At Yudiz, we can develop crypto exchanges that are robustly secure and hack-proof for real-time transactions of cryptocurrencies along with digital tokenization.
Crypto Wallet Development
As part of our Blockchain Development Services, we develop robust Crypto wallet Dapps that can hold a number of cryptocurrencies including Bitcoin, Ripple, etc.

IEO & ICO Services
Our comprehensive IEO & ICO services present the initial idea for investors, and generates crypto assets for distribution and promotion across intended markets.
It's the NFT Era
Yudiz helps you launch a comprehensive NFT marketplace with a seamless buying experience. Want to share your artwork, cards, digital collectibles or assets, to the world exclusively, our team of NFT developers can build a platform for tokenizing assets in a flexible and reliable manner. Our marketplace solutions incorporates multiple security layers and thus easily drives business manifold!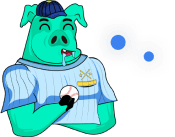 Our finance apps constitute a lender and borrowing platform based on Ethereum based on Smart Contracts management and a robust and secured digital wallet that supports trade of cryptocurrencies.

We delivered blockchain-based ticketing system that incorporated security protocols for safe trading of assets bound by business-specific rules with utmost privacy.

Our talent acquisition platform leveraged Hyperledger technology to furnish a comprehensive job discovery and human resource management portal, rolled into one.

Our crypto trading app establishes a secure platform for users to buy or sell cryptocurrencies and explore multiple transaction methods including the use of free digital wallets.

This government app was developed to digitize manual form filling and submission reducing paperwork involved in oil and gas industry operations.

We developed a social networking site for content creators who curate content to gather upvotes and digital payments, based on the Steem blockchain.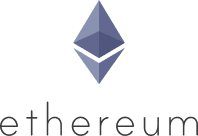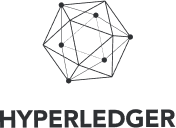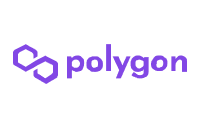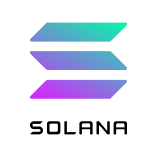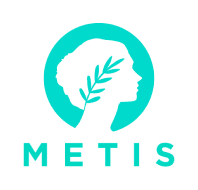 BADGE WE LIKE TO WEAR
Our Clients
Look at our Dynamic Portfolio
Our Projects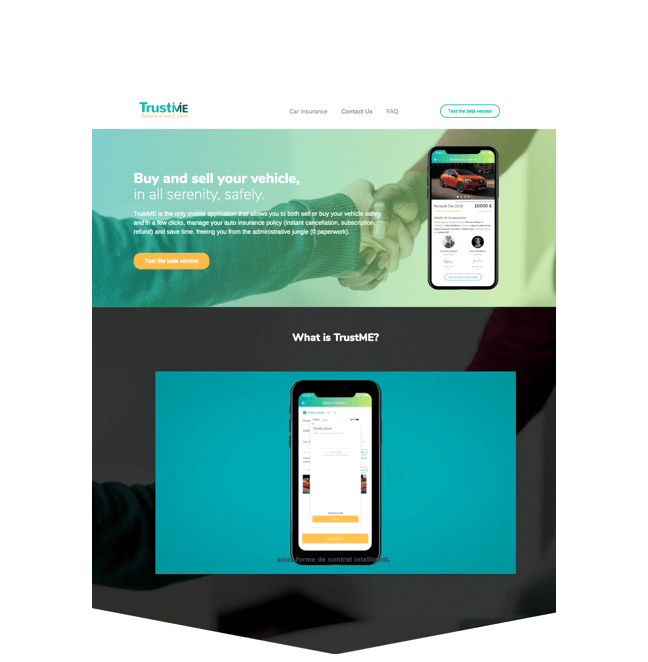 TrustME
Blockchain
TrustME is a mobile application for trading vehicles online with total safety and surety. The purpose of this application is…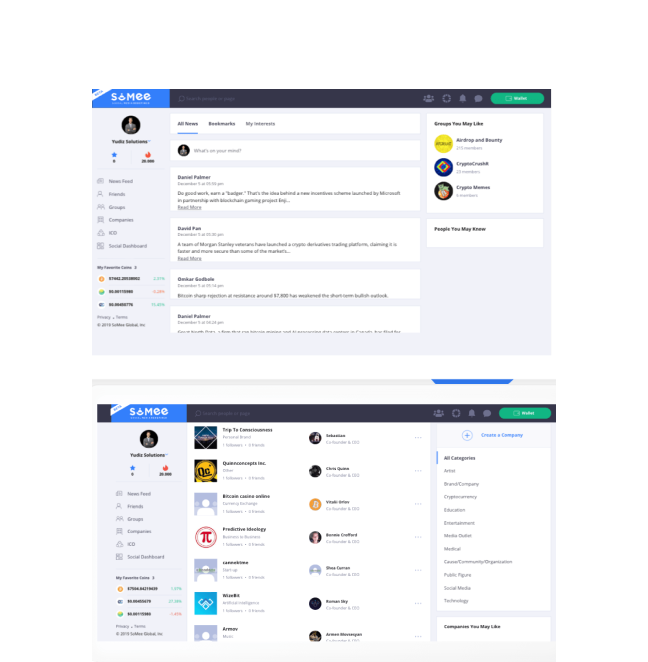 SoMee
Blockchain
The interesting social media platform SoMee is a chatting application to grow your community and raise immediate crypto rewards for…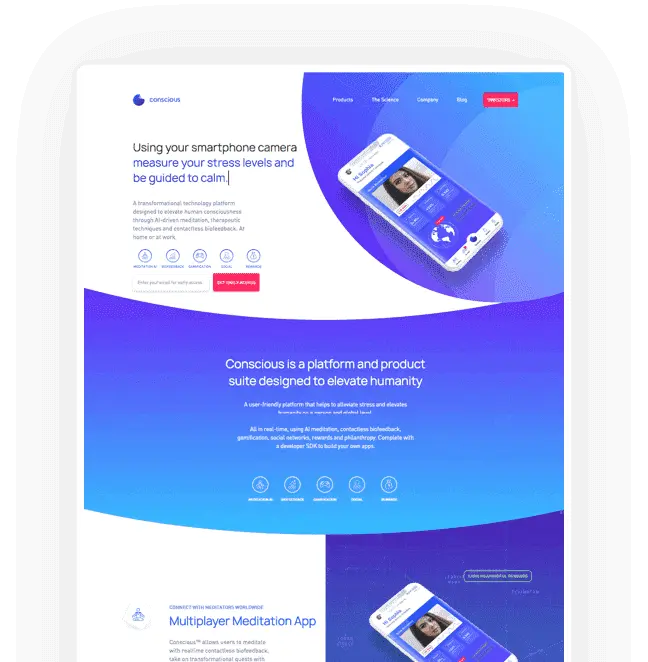 ConsciousOS
Blockchain
Join the community of millions approaching in mediation and discover the life-changing benefits with ConsciousOS.
A blockchain implies a decentralized digital ledger that is featured in multiple computers simultaneously. It constitutes chain of records or blocks of information that features a unique hash value making any kind of data tamper impossible. Blockchain app development hence promotes trust and transparency with immutable data records. Yudiz as a veteran blockchain development company delivering custom blockchain solutions in India helps its clients to develop a wide variety of decentralized applications.

Businesses adopting blockchain business applications rely on various blockchain platforms with different benefits. Yudiz recommends platforms with scalability, flexibility, and security for housing blockchain apps and hence recommends Ethereum, Hyperledger Sawtooth, Tron, Stellar, Hedera Hashgraph, and many more. Our recommendations are based on development status, its popularity, blockchain permissions, smart contracts support and language support.

Since blockchain development is in demand and still in nascent stage for many enterprises and startups, choosing the ideal custom blockchain development agency in India is a huge challenge. But rest assured, you need due-diligence while hiring the best company for your project.

Here are some questions to ask the prospective company:

Total years of experience in the market
Size of the team
Prominent industries and associated clients
Adroitness on working with pertinent platforms
Possibility of end-to-end blockchain software development
Overall cost model of a typical blockchain app development project
Right technology stacks for blockchain development
Number of successful blockchain projects

We adhere to these crucial factors that wisely makes us the best blockchain development company for all your software development services.

One should invest in blockchain development owing to

Faster automation of processes
Lower data replication issues
Higher transparency in operations
Quicker transactions
Robust and secure data
Reduced data storage costs

Blockchain technology has now acquired mainstream acceptance in different industries and spheres including supply chain, banking, and digital identity redefining accessibility of data and money.

Healthcare
Digital Identity
Financial Services
Supply Chain and Logistics
Media and Entertainment
Waste Management
Real Estate and Construction
Government Operations

As a blockchain technology partner, we ensure that you could experience the immense of potential of blockchain solutions in your business operations.

Here are the primary stages of our blockchain development process

Ideation of the blockchain app
Selection of the platform
Identification of right technology stacks
Development of Prototype
Technical Design
App Development
App Deployment
Support and Maintenance

Yes, you are free to hire blockchain developers in India according to requirements and preferences. You can scale your resources or reduce them as you need. We connect with the companies with resumes of our adept blockchain developers and allow allocation of resources for projects based on time and material engagement model. We also allow the team to include relevant professionals who can dedicatedly on your project for a stipulated duration of time.

The cost involved with f blockchain app development is connected to various factors including application complexity, stakeholders with the app development process, adherence to industry compliance, and more. We can deliver a thorough estimate after a comprehensive requirements analysis post the ideation phase.