Yudiz explores the possibilities of both Virtual Reality and Augmented reality for various applications that can benefit from the AR/VR technology. We help users interact with game elements that are unique in itself. As a veteran AR development company, we help humans experience virtual characters bring to life, while providing budding AR specialists a platform to thrive. Similarly, as a VR development company, Our VR applications help VR users to find the virtual world right in the real world, ensuring a better immersive experience than ever!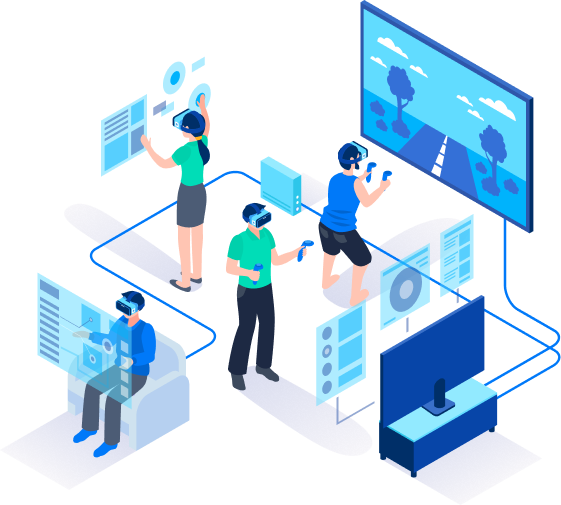 We at Yudiz, have sufficient experience in creating AR/VR apps enabling us to be one of the best AR VR development companies in India.
We have been able to create a mark in delivering immersive AR VR software development solutions from scratch to create a custom-tailored approach.
Our team of highly experienced and skilled software developers assists businesses in providing a virtual environment with engaging content. In some cases, with a deep understanding of our client's requirements, we revamp their current solution and create the ultimate immersive & cinematic experience.
If you need the best AR VR solutions then hire the development team from one of the finest AR/VR development companies in India, Yudiz. as we have catered for various industry domains and have made sure each solution we come up with, is always close to reality.

As a purposeful VR and AR development company that focuses on intense gaming trends, we deliver the best AR/VR-enabled 3D games that stand the test of time.
AR and VR gaming is now propelling users on outstanding adventures that enable spectacular visualizations of both technologies. We offer an interactive environment that fits in with the volatile needs of gamers especially by nailing the functional aspects of the game. Our AR/ VR games also span 360-Degree View Options, Unity VR Solutions, Third-party API and Social API Integration services.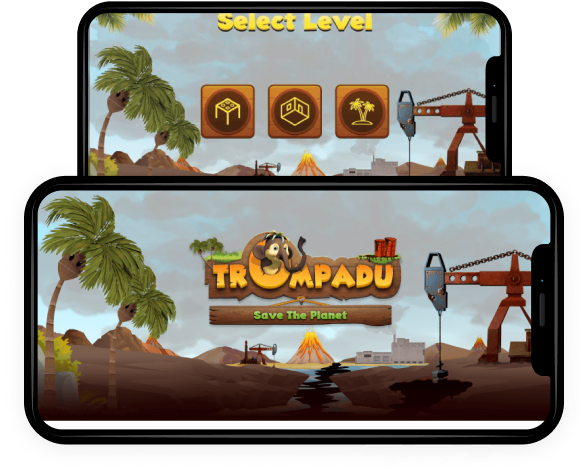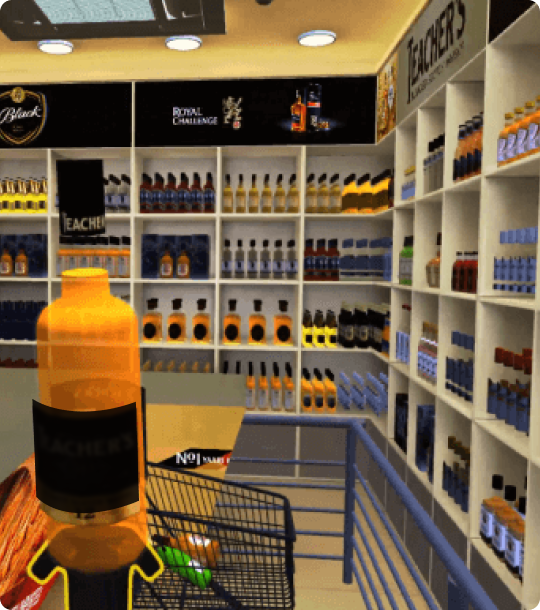 Our virtual tour apps are focused on development and sharing of immersive virtual tours that continue to make a strong impression. Our virtual tour apps are trusted by thousands of users worldwide. These apps fulfill the needs of professional photographers, hotel owners, travel companies, and the creative media on a regular basis. Yudiz and its team of developers can develop virtual tours and even captivate your audience, engaging with virtual ads to drive visibility.
Know how we can help you explore the world through the realm of virtual tours, at the push of the button with no tech experience or savviness required. Finding a business space, a shop, or the interiors of a home is now just a breeze!

Kids & Educational Apps and Games
Educational apps and games meant for kids of varying ages aim to increase their spatial and visual understanding of concepts while also adding depth to regular lessons through 3D visualization. Sensors used in these games react to the expressions and actions of these students while retaining the curiosity and fun elements that keep them engaged. Young students and kids can develop different skills and values through these AR and VR-based apps and games. We explore large scale potential to build social and emotional skills along with knowledge in math, science, history, and more.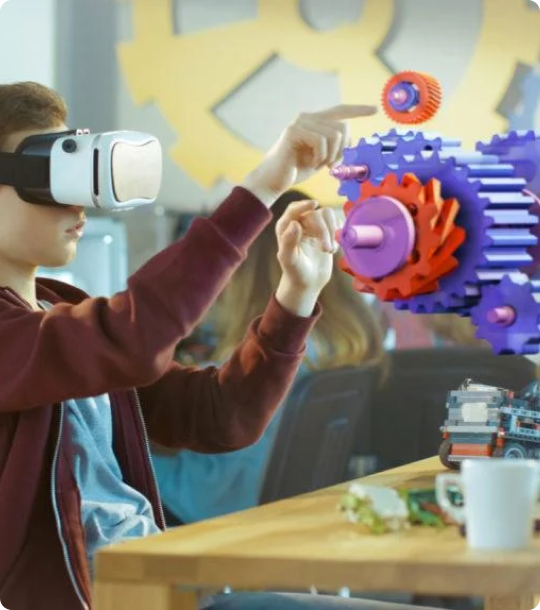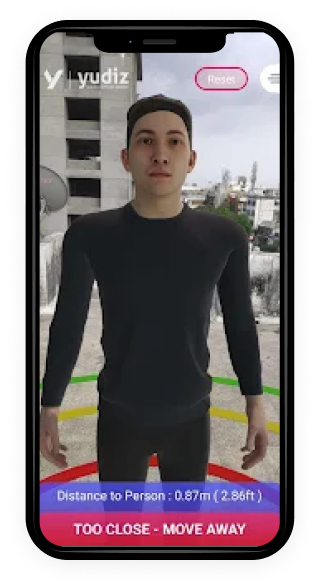 Interactive Virtual Experiences
Experience the enigma and infectious energy of live events virtually! As many brands seek differentiators to supplement their event strategies post pandemic era, interactive virtual experiences are taking centrestage. Yudiz delivers virtual experience solutions that are engaging and interactive in equal measure with the launch of new products, easy information sharing sessions, guides, quizzes, and much more!
Rest assured, we deliver virtual events that host smart announcements, live performances, engaging interviews and the like.

Our AR App Development services leverage location data and markers to showcase virtual elements in real time feed. Our AR apps can utilize facial recognition, gestures, augment images with contextual information or even incorporate graphic elements based on sensor action, movement, and GPS data.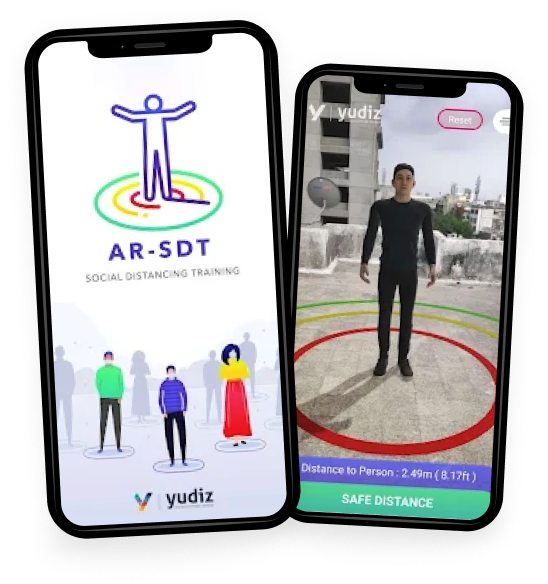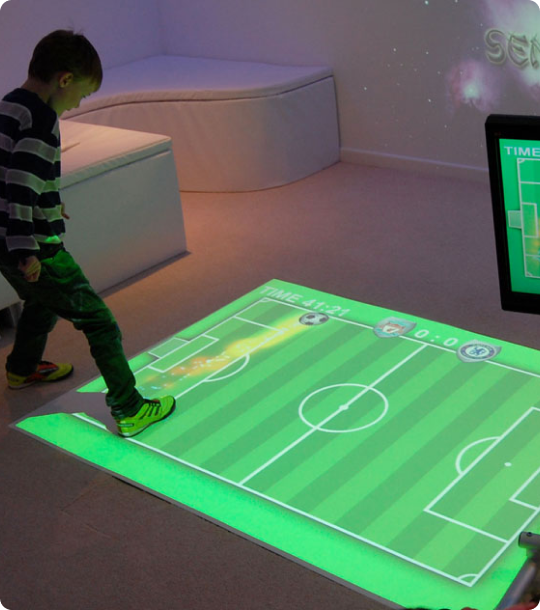 Interactive Walls & Floor
One can channelise kid's energy levels with diverse experiences that could lend them walk in positive directions. Get your surroundings to learn more about virtual education through interactive walls and décor including a wall map to list down things, a handy lego wall that could boost their brain capabilities. We also help you build and mount activity-based panels that convert kids' room into an interesting play zone. Magnetic walls on the hand allow to stick iron-based play items to the wall including metallic containers, country magnets, and more.

Healthcare
Leverage augmented reality for medical education purposes to educate certain concepts to medical students in an effective manner. Healthcare can be augmented virtually during sessions on anatomy concepts. Even medical professionals can benefit from AR when incorporating animation and graphics to test and present new drugs and therapies in a new avatar.

Marketing & Advertising
Build engaging and remarkable experiences with the help of augmented reality to boost product releases and drive advertising revenue upwards. Hold corporate events with AR experiences to blend the virtual and the real, while also boosting the userbase of the entire product.

Education
Our education apps help in driving holistic progress for students while rendering their own understanding of the self and the world. We employ several AR/ VR design projects that utilize 3D visualization and sensors to dictate the interest of its intended audience in the education sector.

Entertainment
Develop AR content for all kinds of entertainment avenues while giving a fillip to traditional content ruling the roost on TV. Every AR-enabled experience could be targeted based on the nature of the programmes and thus derive valuable insights that could flow well with the text content.

Finance
Our finance-based apps simplify the financial approaches while providing greater insight into the finance world, the need to keep a tab on expenses and investments. We allocate advisories to the intended prospects including tax issues.

Teachnical Training
Our apps geared for technical training are modelled on the latest trends in technologies, previous legendary cricketers, and some others but most of them are reduced to fads and stats. Real investors won't divulge a word and focus on the fundamental stocks before buying the goods in small quantities.
Benefits of Our AR/VR Service


Content tailored to suit users needs


The true connection of users with published content


BADGE WE LIKE TO WEAR
Our Clients
Look at our Dynamic Portfolio
Our Projects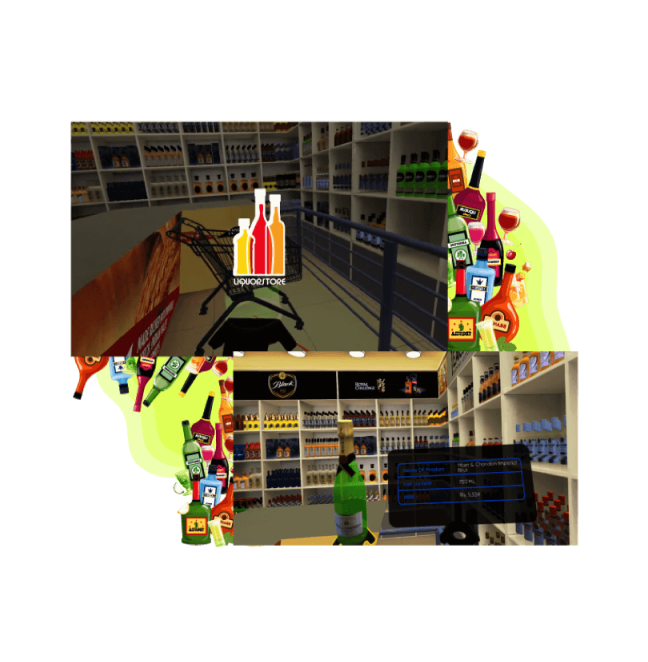 Liquorstore
AR Foundation
The user can visit the Liquor store by signing up for the VR application. It comprises multiple shelves organized with…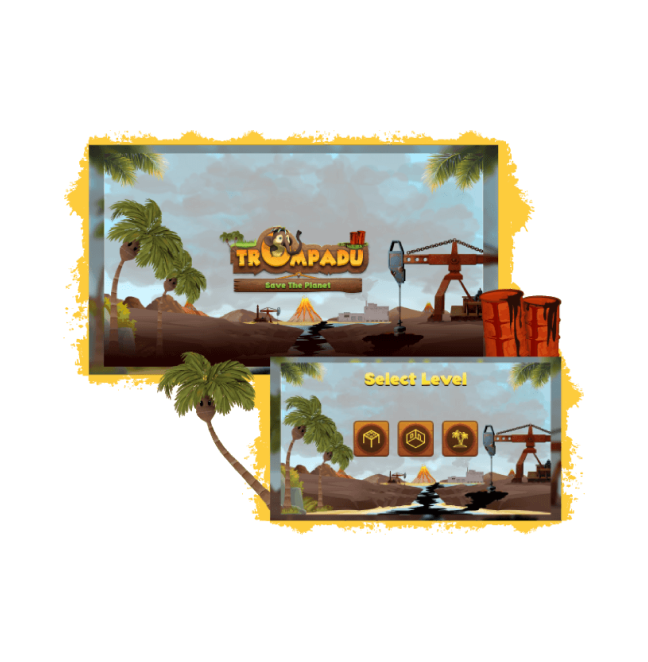 Trompadu
AR Foundation
The AR game focuses on the character of an elephant named Trompadu, who adventures to save the Tropical Island.
Augmented Reality means augmenting digital or 3D elements into the living world using smartphone devices or cameras. Whereas Virtual Reality is an interactive depiction of the real world that shuns down the physical world.

The VR development cost depends on one's requirement of developing mobile VR games or mobile VR apps. Once we know the required functionality, our team can provide the estimation for VR Development costs.

The AR development costs depend on the feature list and app functionality. Our team will provide the estimated cost for developing AR-based apps after the strategic analysis of the project.

In the past, we have been successful in serving AR/VR development solutions to sectors like Real Estate, Healthcare, Finance, Education, Manufacturing, and Technical Training.

We depend on industry-standard platforms like Unity 3D, Arkit, and Arcore to develop AR/VR applications matching your project requirements and domain functionality.

We consider ourselves the best AR/VR development company and ensure robust development solutions including the deliverables of immersive virtual experience and extensive customer support.

7. Do you provide maintenance and support for ongoing AR/VR application development and/or after delivery?

Our QA team renders testing services before the release process to ensure the app has a seamless performance with the right functionality. We also provide support and maintenance even after the launch given the project stipulation.

Our team of AR/VR developers will understand your project needs, budget, business logistics, and services to provide the best quote for developing a virtual reality application or augmented reality apps.