React Native mobile applications bring the best of the both worlds together. It is a reliable technology to develop native apps that support both Android and iOS platforms.
Yudiz is a leading React Native App development company in India helping various industry domains build robust mobile applications with native UI elements. Hire react native mobile app developers from our team to cater to your diverse development needs.

Unified Cross-Platforms Apps
As a veteran React Native App Development company, we have great expertise in developing react native apps that support cross-platform functionality. Our dedicated team of UI designers curates interfaces that are responsive across devices.

POC/MVP Prototype
Develop a quick working prototype (Minimum Viable Product) with React Native that supports both Android and iOS devices. It saves development time and cost iterating quick user feedback.

Mobiles Apps Without Native APIs
React Native app development framework includes more implementation of native APIs like Camera and GPS, making it a cost-effective option to develop react native mobile apps with minimum or no implementation of Native APIs.

Streamlined UI in Mobile Apps
Hire a React Native App development company in India to create applications that offer a streamlined UI resembling as good as iOS and Android counterparts with seamless user experience.

Easily Customisable
Building mobile apps using React Native offers live reloading making easy changes to already developed components from the framework without rebuilding the entire application.

Cost-Effective
React Native framework offers a code reusability feature that allows coders to develop a single codebase which saves both time and development cost.

Great Performance
React Native applications are developed to offer extraordinary UI/UX with the implementation of Native UI elements for optimal performance.

Community Support
The React Native developer community has a collaborative approach to new learning, appropriate guidance, troubleshooting errors, and sharing relevant feedback.

Development Speed
The pre-developed components from the open-source React Native framework ensure a speedy development process with hot reloading and optimized coding.

Hire React Native Developers
6+ years of experience
Our React Native developers are competent to meet diverse industry requirements and develop react native applications that function seamlessly with optimized performance and zero downtime.

Send us your requirements on
We are here to listen to your unique business ideas and transform them into enterprise-grade applications.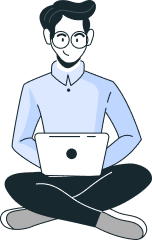 INTERESTING READING STUFF
Our Blog
NFT is on the top hot search topics in 2021. So, why are people losing interest in NFT nowadays?
Blockchain
Every organization has its core VALUES and Mission and Vision statement, by any means it focuses on growth of employees,…
HR
Reach to us via email or call and we have dedicated professionals to guide you through the primary services. We would love to listen to your business idea and provide a platform to get started with the basics. As we discuss more, we will provide the approx time-frame and ballpark estimation for the cost.

Introduce your services/products on the most advanced and popular iOS platform offering dynamic features and incredible benefits for your customer base. The app services and data remain a part of a secured platform like iOS and win hearts to thrive your business ROI.

We believe data and app security are some of the most important concerns in the entire development process. For this, we follow complex decryption and algorithms to readable data. Our servers are always updated with software to run the projects in a robust firewall authentication and environment. The project application source code runs under the secure SSL certificate-based HTTPS back-end server.

Our team of dedicated members receives your project requests, suggestions, and modifications. We promise to reach your project requirements in the best possible manner right from scratch and during the project development process.

As we discuss your project requirements, we can help you guide with the development of project modules and app workflow. Depending on that we can provide you with the ballpark quote based on your budget and requirements. However, the cost estimation is made based on our experience and project requirements. The final cost depends upon the project features and the tasks done for the same. The more accuracy in project requirements, we are likely to give the nearest cost estimation.

We have a dedicated team for Quality Assurance and Testing to analyze the app functionality step by step and ensure user authentication. Once the project is delivered we also provide utmost maintenance services and support as per the terms and policies. You can then sign off the project completion and delivery certificate if the final product meets your expectations.

Our team of intelligent iOS developers are highly skilled and experienced for working on different iOS languages like Swift and Objective C. We adopt industry-standard coding towards project development and render transparency.

We have a conventional team of marketing managers to plan and run campaigns to increase the customer base. Our SEO team and other digital marketing members integrate marketing campaigns using social media and emails to help your brand stand out in the competitive market. We try and shape it into a money-making business model.