Industry Leading Solutions For Modern Times
React Native App Consultation
Understanding your scaling vision and assisting you to achieve your business goals that incorporate all the attributes governing React Native app development services.
Reactive Native App Development
Want to build a full-fledged React Native application from scratch. Hire the most experienced and skilled React Native App development company.
Reactive Native Migration
Helping organizations to structure, organize, and achieve versatility for their users. Our migration expertise can assist you to migrate your full-fledged application to React Native platform for faster and scalable qualities that meet your user scaling standards
Cross Platform Integration
We have great expertise in developing react native apps that support cross-platform functionality. Our dedicated team of UI designers design interfaces that are responsive for devices at the same time eliminating any sorts of zero downtime.
POC/MVP Prototype
Develop a quick working prototype (Minimum Viable Product) with React Native that supports both Android and iOS devices. It saves development time and cost by iterating quick user feedback and attaining to their specific needs.
Streamlined UI in Mobile Apps
Hire expert React Native app developers at Yudiz that create UI/UX for applications for users who crave streamlined UI resembling iOS and Android characteristics and standards at the same time obtaining comprehensive user experience.
Mobile Apps Without Native APIs
React Native app development framework includes more implementation of native APIs like Camera and GPS, making it a cost-effective option to develop react native mobile apps with minimum or no implementation of Native APIs.
Redux (Data Management Services)
Achieving complete traceability and transparency throughout the whole application management process using React Native app developers allows your application to effectively manage data and read/write it faster than before.
Hire Leading React Native App Development Company
Stellar Solutions that will Reshape Your Business
Explored Our Innovative React Native App Development Services Features
When you hire us you integrate smartness, collaborative approach, and a powerful combination of skills with technical prowess. We benefit our clients by including the trendiest features and overall functionalities that elevate their business performance expeditiously.
We offer React Native framework based app development, containing a code reusability feature that allows coders to develop a single codebase saving time and development cost.
02
Highly interactive UI/UX
The UI/UX we design are highly interactive and based on study that our experts perform by understanding their personal and market perspective resulting in a user centric design.
React Native applications are developed to offer extraordinary UI/UX with the implementation of Native UI elements for optimal performance that satisfy users demands.
04
Scalability and Security
Our wearables are made using top-notch tools and technology to achieve a scalable approach for your users with enhanced data security.
05
Maintenance and Support
Hire us you will also be benefited by our expert team providing complete maintenance & support during and post project production.
Building mobile apps using React Native offers live reloading making easy changes to a full-fledged app without rebuilding the entire application.
Yudiz has shown Diverse Expertise to Serving Vast Industry
Gaming

Fantasy

Ed-Tech

FinTech

Human Resource

Food & Beverages

Health-Tech

Social Network

Supply Chain

On-Demand

Cong-lomerate

Other Industries
Empowering You to achieve the Path Full-Scale Sustainability
We fabricate solutions that redefine innovation and advance you towards the course of success. Hire the best mobile app development company that are passionate about integrating innovation to your vision and turning your dreams into a promising reality.
Looking for an Expert Team of React Native Developers?
Hire the best react native app developers who are ready to boost your business operations through their technological expertise, skills and years of experience in the industry.
Look at our Dynamic Portfolio
Our Projects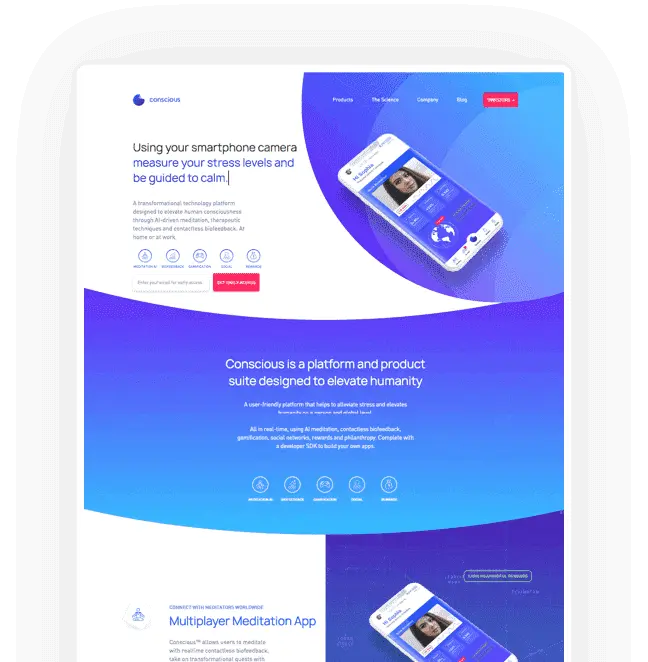 ConsciousOS
Blockchain
Join the community of millions approaching in mediation and discover the life-changing benefits with ConsciousOS.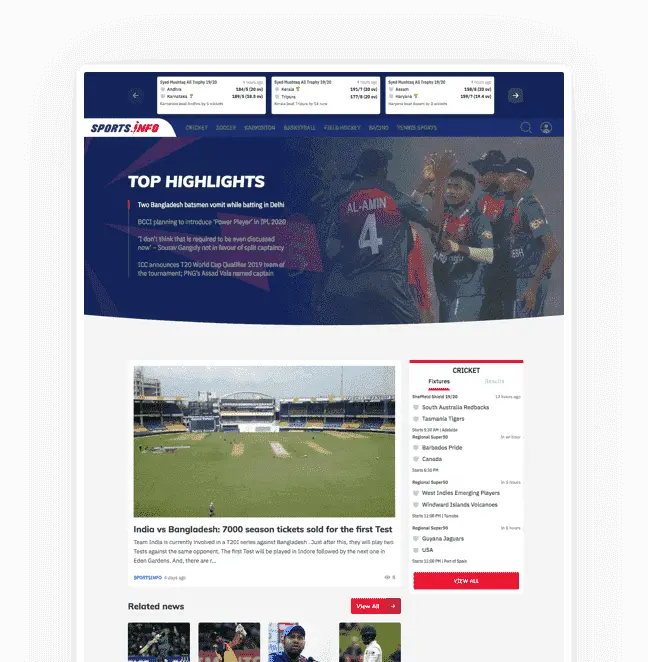 Sports info
Web, UI/UX Design
As the name defines, it is a sports news platform streaming scores, live matches, alerts, and news. The news feed…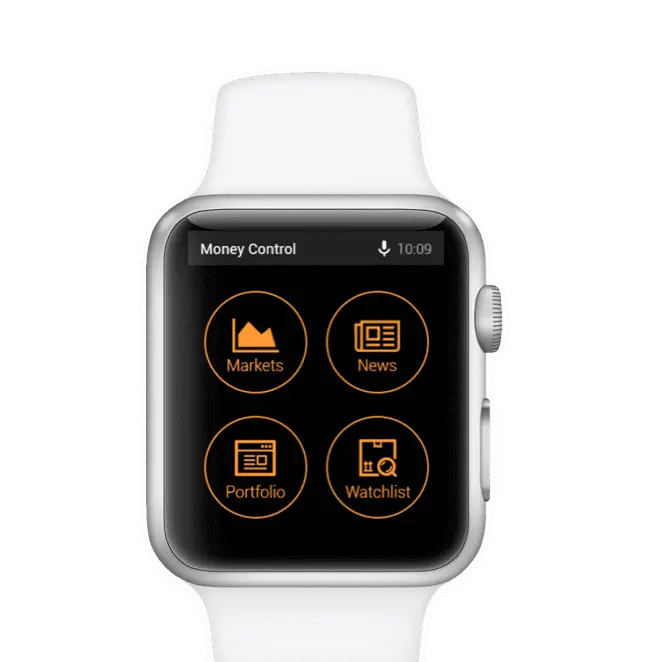 Money Control
Android, iOS, UI/UX Design
Money Control smartwatch app is one of the leading business and finance applications to track the latest updates on Indian…
why work with yudiz ?
We are constantly adapting modern development practices and technological tools to deliver efficiency and build innovative mobile app solutions. Hire skilled React Native App Developers who promise a thorough understanding of the client's project journey.
Top 3% Talent
Defined Workflow
Systemized Operation
Shared Knowledge
Customer-Centric Approach
Effective Communication
INTERESTING READING STUFF
Our Blog
The realm of technology is groundbreaking and so is the captivating gameplay and unparalleled creativity.This blog will help you list…
Game Development
Lets explore in-depth the elevating and scalable benefits of IoT in the gaming industry. Also how the Internet of Things…
Game Development
The prominence of AI has been consistently increasing as it continues to boost the tech reliance amongst the users. More…
Artificial Intelligence
Frequently asked questions
The 5 most talked benefits of using react native for a mobile app are:

Cost Reduction – One can consult an expert to migrate the whole database of an app to React Native for better efficiency and reduced cost.

Native Look and Better UI/UX – Comprising its own Javascript it can conveniently provide a Native interface feel. The library that it utilizes is known as React JavaScript which allows the UI to be more focused for users.

Code Reusability – One does not need to create separate and distinctive code for each platform specifically and almost entire code can be used for various platforms.

Third-Party Plugins – Allowing numerous third-party plugin features that eliminates the dependency on specific web-view functionality. 

Community Support – The community that is using and has advanced knowledge of React Native is quite big. More than 80,000 Developers utilize React Native as  they know the benefit provided by the framework. Hence making community support a plus point.

One can utilize React Native which is a cross-platform framework, for both web and mobile. In fact at Yudiz we provide both mobile as well as web development services using React Native framework for our clients at global level.

For developing a React Native based mobile application the cost depends on the scale and functionalities a client wants to include. Therefore we have a team of well-established business development executives that make your work easier by drafting a cost-effective development plan for your idea.

A React Native code is used to serve various platforms without losing 90% of its characteristics and code efficiency. This is due to technology being able to bridge the gap between Java/Swift code and UI components at the same time combining Java and Swift codes. Being a cross platform framework React Native can easily function on various meta platforms. 

Looking at how the meta platforms are changing as there is literally innovation taking place in wearable technology, react native can easily surpass other coding languages. 

Yes, it is a cross-platform app development framework that can develop apps for various platforms without coding a separate code structure or pattern for each specific application.

Yudiz is a leading React Native app development company providing mobile app and web app development services catering various industry niches They have been presented with counteless awards for their contribution in innovating the IT industry on a constant basis with each major technological upgrade.

React Native is written in and utilizes JavaScript rendered with Native code. It has an extensive library and allows multiple API integration without altering the coding pattern and characteristics for every platform.