covid-19 pandamic
Yudiz Helps To Fight COVID-19
As an acclaimed IT Corporation, we consider our social responsibility to fight against the global pandemic of Coronavirus. We nominate our support through the medium of technology by making surveillance applications and pledge to contribute towards the Covid-19 relief care fund. Moreover, we are active on social media channels to keep them posted on the important news, statistics, and crucial updates by the Government.
Mask Detection and Temperature Scanning using Artificial Intelligence
Yudiz Solutions develops exceptional projects like Mask Detection as a contribution to Covid-19 awareness and precautionary measures. Mask Detection works on AI/ML technology to detect whether people are wearing masks in public places and measures if their body temperature is normal to ensure safety against Covid-19 Pandemic.
The COVINFO application is designed to track every update, report the stats, and vital information for in-depth analysis. It features a dashboard to refine the statistics of global data, realtime numbers of infected cases with both tabular and graphic representation of data.
ICU Monitoring Application
The Suryakiran application serves as a support system for the real heroes of the medical fraternity such as doctors and nurses. Using this app the senior doctors can easily drop important notifications and reminders to the medical staff regarding patients' treatment under his absence in the ward.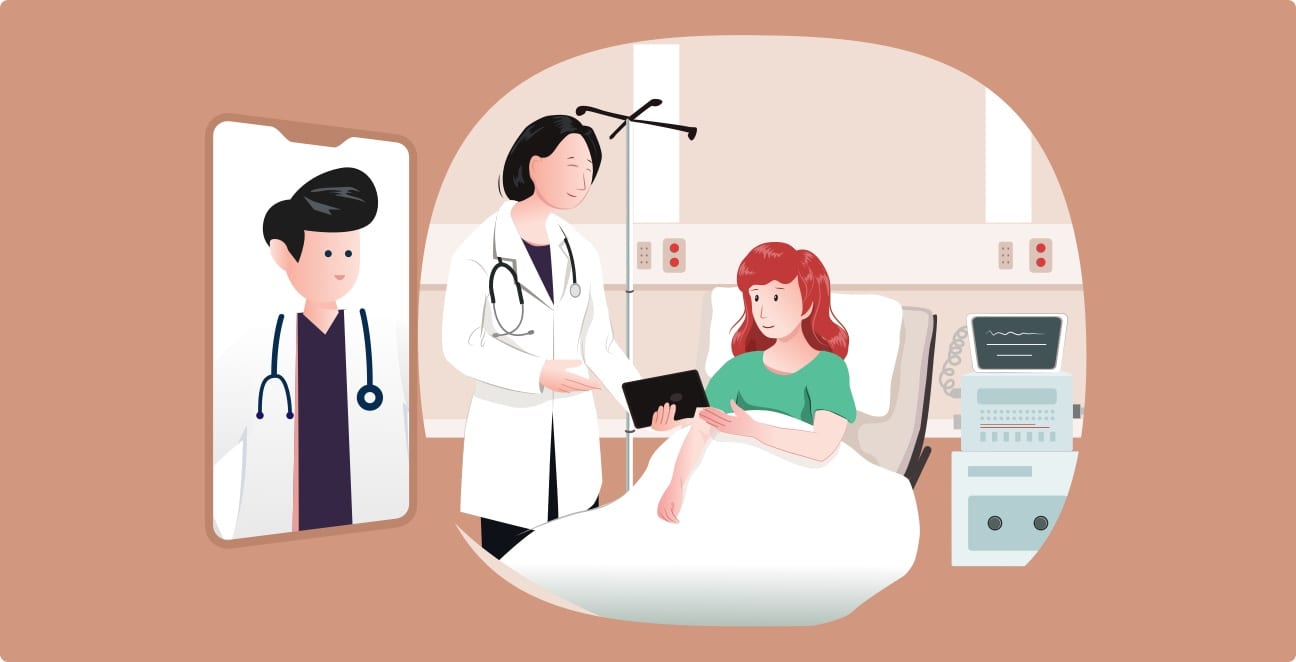 Doctor is an efficient video calling platform for patients to consult a doctor. The patients can browse over the hospital names or doctors registered in the app to book an appointment. The doctor diagnoses the patient over a video call and consults the required treatment. In these uncertain times, this video calling app becomes a blessing to the patients who want to reach out to a doctor and receive the necessary medication.