Brief
The Space Zoom can become your favorite game if you are looking forward to make some serious gaming fun. The game has a spaceship flying through space or inter-planet mountains avoiding different hurdles like comets, asteroids, mountains, and aliens. As you play the game and progress through different levels, the obstacles get harder like it becomes difficult to defeat the aliens. They shoot back at you so faster, introducing a cut-throat competition between the aliens and the player. As the player accomplishes a certain level, he can collect boosters and earn coins to last longer. This is a really fantastic game if you wish to indulge in war games.
Solution
Our team of excellent developers has implemented robust solutions. We ensure that each feature of the game matches the client requirement. The flying spaceship discovers the endless space environment of the gameplay and boosts up user engagement. The user can make in-app purchases to gain credits to reach out to levels. The common home menu of the game has options like play, about, settings, credits, and score. The real challenge of the game is to build up the game characters like an alien, boosters, and spaceship itself.
There is no doubt that the Space Game design and layout was slightly complex to put through into gaming experience. We have tried to create game elements that offer the look and feel of a real space world, whether it is a spaceship, obstacles, or an alien. Every screen transition throughout the game is seamless and convenient in delivering great user experience.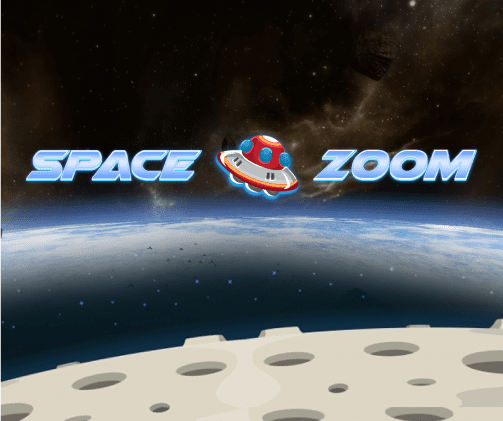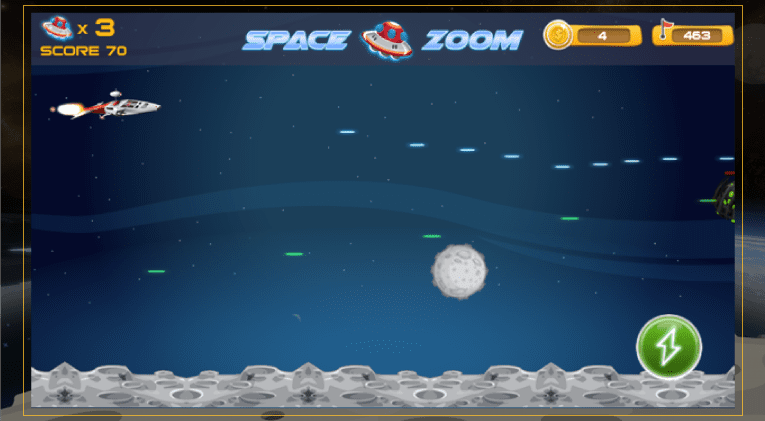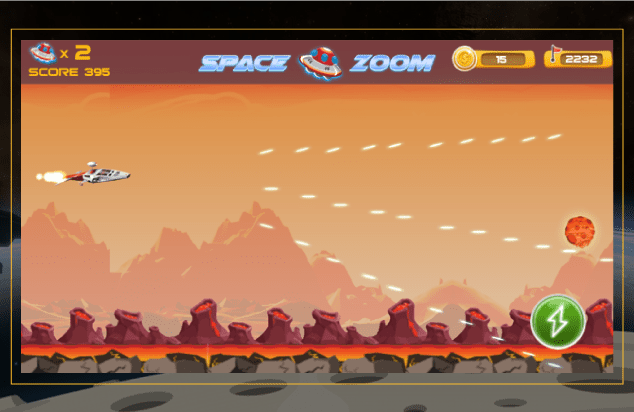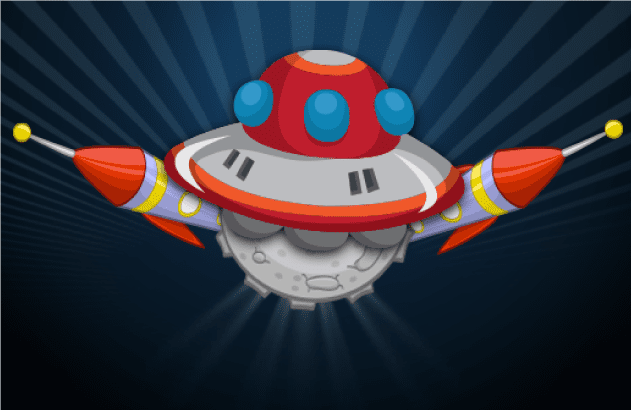 Space Zoom demonstrates fun gameplay for the game to make power up performances at each progressive level.
Our team of certified developers has drawn significant solutions that not only meet client needs but keep up the user interaction. Each player can track the score through the scoreboard and also collect a bonus of 2x the score for better performance. All of these functionalities are brought into action using logical operations from the backend.