We render exceptional .NET development services for different industry verticals to build responsive, scalable, and advanced applications curated out of bespoke .NET solutions. Yudiz is a renowned .NET development company in India with over 10 years of experience in assisting enterprises across the globe to build outstanding .NET software applications.
We serve the best for our clients be it developing enterprise-critical apps or cloud-based .NET applications extending optimum business advantages. Our team of .NET developers depends on .NET and Core .NET framework to deliver high-performing and feature-rich web applications.
ASP.NET Web Development
We excel in using ASP.NET tools and technology to digitize your business by creating a high-performing cross-platform .NET web application. Our dedicated team of ASP.NET developers is well-versed with the latest trends and developer updates to create powerful applications that match your budget. We cater efficient cross-platform solutions right from developing ASP.NET web applications, custom ASP.NET solutions to ASP.NET e-commerce solutions.
ASP.NET Core Development
ASP.NET core is one of the popular development frameworks to build secure and competitive applications to strive ahead in the marketplace. Our expert developers at Yudiz follow a strategic plan of development stages right from consultation, analysis, wireframe, implementation to testing, and integration. Hire ASP.NET developers and streamline your online presence with the latest architecture and development trends.
Blazor Development
We develop dynamic, interactive, and user-friendly web applications by leveraging the power of Blazor. Our Developers will help you in elaborating custom and intuitive web applications for your business.
Azure Development
We offer world-class Azure Consulting solutions that strengthen your cloud initiative and lessen your spare infrastructural cost. Whether it's planning a strategy for migration or deploying Azure applications for cloud best practices, our team will assist you in the entire implementation process.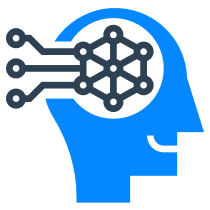 Machine Learning and AI Solutions
Speech recognition, voice-to-text, image processing, and consumer analytics utilizing Azure Machine Learning, ML.NET Framework and Cognitive Services capabilities.
Microservices Development
Get microservices development compatible with your infrastructure. Easily build and upgrade microservices as needed, or create architecture from scratch.
Database Administrative
Your data defines everything your company touches, so you need a team of DBA experts to ensure you're doing everything you can to make the most of its value. Yudiz provides the DBA expertise, services, and strategies to ensure your organization uses its data to the fullest extent possible so you can maximize all your other corporate assets, too.
ASP.NET Enterprise Solutions
We offer reliable and cost-effective .NET solutions for medium to large size enterprises. Our .NET developers from the team undertake project consultation to understand your business goals and deliver ASP.NET development solutions beyond client expectations. We depend on technologies like ASP.NET, VB.NET, and C# to craft high-end enterprise solutions for our clients across the globe.
Application Lifecycle Management
We are the experts when it comes to the migration of desktop applications or supporting apps during the entire lifecycle. Our .NET development services include everything right from application architecture, programming, testing, continuous integration, and requirement changes over time. Our team has the best industry knowledge skills and experience to manage complex projects and allow seamless application lifecycle management from conception to execution and its release management.
Universal Windows App (UWP) Development
We are one of the fastest UWP app development companies offering cutting edge solutions that are unique for every business domain. Our Team of certified universal Windows app developers hold extensive industry experience to develop and integrate powerful solutions leveraging maximum benefits for your enterprise. Our team is highly competent and follows the industry-standard practices when it comes to tools and technologies like .NET, Visual Studio, and Mobile SDK.
WPF Application Development
At Yudiz, we offer Windows Presentation Foundation app development services to build compelling web-based solutions for diversified business uses cases. WPF app development is mainly used to create client-side applications that facilitate data binding, impressive graphics, and interoperability to make your product or service more profitable in the market. From WPF consultation, customization services, integrating audio-video on Windows media streaming to WPF application development, and Datagrid we cover every aspect of WPF development services.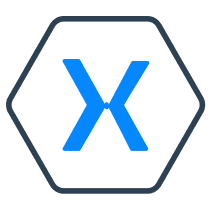 Xamarin Development
At Yudiz, we depend on Xamarin, a popular solution for cross-platform development. Our experts use the NET and C# development skills to build applications for iOS, Mac, Android, or Windows, delivering a seamless user experience of native and responsive UI for each of the platforms. We are a leading Xamarin app development company catering to high-performing applications for a diverse clientele across the world. Hire Xamarin developer team at Yudiz to get access to distinguishable Xamarin solutions to build apps with a native look and feel in a relatively short turnaround time.