Brief
Bruh is a fun and entertaining tapping game where you have to tap as fast as possible and compete with other players to bookmark the highest number of taps within the stipulated time duration. So, whenever someone does or says something really weird and crazy, Just press Bruh Button. The application includes a 15 seconds Bruh challenge that tests how many times you can hit the Bruh Button. The More you hit #BruhButton, the more funny sound you discover, which makes the game more interesting.
Solution
Bruh is a fun tapping game that lets you compete with your friends or challenge yourself on how fast you can hit tap in just 15 seconds. Every time you hit the button, a funny sound is being accompanied which makes the game even more interesting to play. Invite your friends/ family for the #BruhButton challenge by sharing it on twitter, facebook or Instagram. The app comes up with two new exciting modes. Arcade Mode includes 12 challenge levels. You need to reach the score before time gets over to win the goal. In Contest Mode you need to compete for 12 levels of challenges and accomplish the special challenges to win exciting prices.
To achieve top-notch user experience along with accurate results, our UI/UX design experts coordinated speedometer's speed with user's action to display the exact tap counts and thus delivered seamless user experience with astounding results.
Colors
#A70A09

Primary Color

#202020

Primary Color
Typography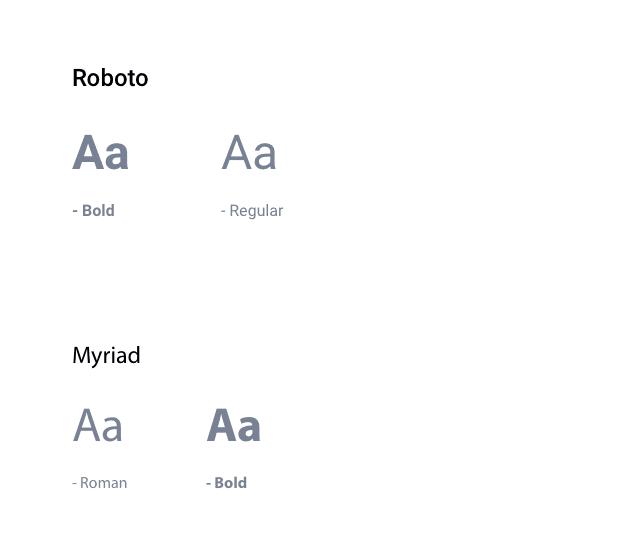 Moving Speedometer as per the User's Actions
To leverage accurate tapping results, it was quite essential to calculate the exact speedometer's speed in co-ordination to the users' actions. Our expert development team delivered the best and accurate results by building custom algorithm that relies on a blend of user's On-tap action and timer (in seconds) and thus displayed exact tap counts in the real-time scenario.