Brief
Eye On is a powerful yet simple to use online ticket booking app that delivers cutting-edge ticketing and event registration solutions to thousands of event managers and organizers across the globe. If you want to jazz up the weekend with different experiences, we've got you covered with multiple events, rock concerts and best plays happening within your vicinity. With Eye On the app, you can view a list of events happening nearby on the map and buy tickets online, add new friends; share event tickets with them and communicate with them in a personal or group chat and much more.
Solution
Eye on is an online event booking application for three types of users like General Users, Business Users, and Artists. Now book your favorite event shows and concerts are just a few clicks away with our smart and scalable e-ticketing application. You will have a list of events, friends, and places within your proximity on Map. With Eye On, stay updated with the latest and upcoming events happening nearby, get information on venue date and show timings, pre-book your event tickets or either create your event and get more exclusive benefits. All you need to do is just register and login to the app and yes, it's done!
Handling Multiple Information on Map View
Showcasing multiple event details with proper filtration and validation on Mapview as per the user's action was one of the most complex and challenging parts to handle and manage. To surpass the challenge and to leverage flawless and interactive UI experience, our development team used custom logic that manages and showcases the data as per the user's action to ensure seamless yet absolute user experience.
Colors
#1A496F

Primary Color

#2A6E98

Primary Color
Typography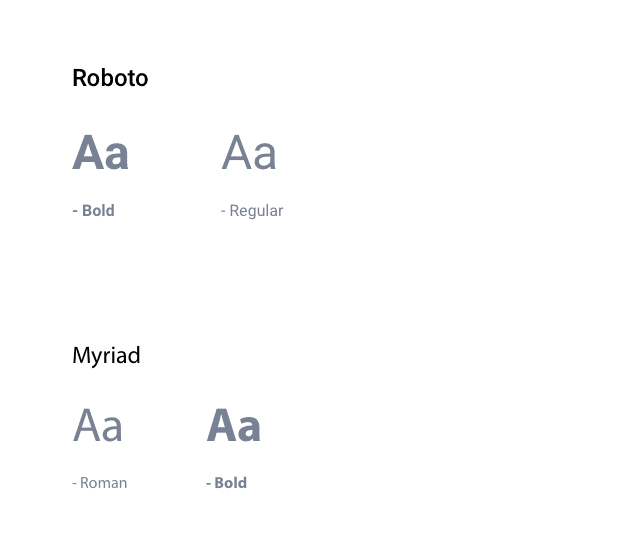 Handling a multi-user login system
Managing and displaying custom application views on a real-time basis as per the user-type category were quite a crucial part to handle. To streamline and smooth the complex process, our skilled and experienced development team builds a customized model along with the validation filtration that identifies user category type and thus displays the view accordingly.