Brief
Renowned as an India's most exciting learning app featuring K-10 students, Flinnt is the premier choice by the school, colleges, and kindergartens for the next-gen education system. On Flinnt, students are entitled to learn totally free and paid coursed mapped with CBSCE, NCERT, NSO, IEO, ASSET, IMO and other Olympiads. Now enter the world of limitless learning opportunity with Flinnt. Browse through all the courses and subscribe the ones you like, bookmark your favourite course, get latest school updates and alerts and a lot more with Flinnt. You can even create multiple user accounts and switch between them with just a single tap. Now browse through various online videos, quizzes, MCQ's, test series, worksheets and a lot more for practice and get your result improved with us. Moreover, you can even separate sections to look over content, communicate with users, and share your thoughts through comments all together at a single place.
Solution
Flinnt is an online learning application that facilitates students of k- 10 grade to impart next-generation education system affiliated with courses mapped with different educational boards. The main aim of the client is to facilitate better schooling and make children hooked to learning in an easy and convenient approach. The application allows students to browse through the entire courses list, subscribe and bookmark their choicest course, get real-world skill updates and alerts and a lot more with Flinnt. You can even add your favourite courses in the wishlist and study them later at your convenience. The app even allows you to create multiple user accounts and tap between them as and when needed. Now, browse through various online videos, test and worksheets and sharpen your results and scores just with few taps.
Content optimization in the application to augment and strengthen user's visibility was one of the major concerns during application design. To deliver flawless yet unparalleled user experience, our designers optimized application's resources and file and thus delivered optimum results at a lower cost.
Colors
#0D71C9

Primary Color

#1D1F21

Primary Color
Typography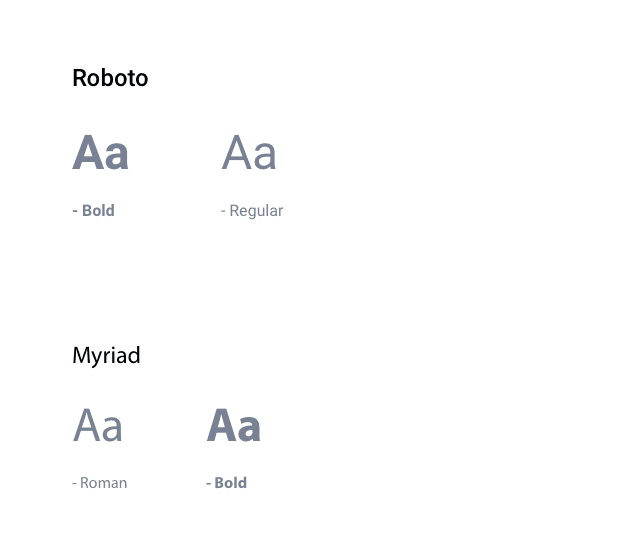 Download of Graphics on-click of Push Notification
To enhance the better user experience, online graphics, video, and images need to be rendered at high resolution. To comply with the scenario, our experienced development team builds a custom algorithm that provokes download of various graphical data on on-click action of push notification and thus managed to strengthen user experience at its peak.