Brief
Money Control smart watch app is one of the leading business and finance applications to track the latest updates on Indian and global financial market. Right from BSE, NSE, MCX and NCDEX exchanges, you can easily keep a track over indices, mutual funds, stocks, currencies, commodities and a lot more. Now, monitor your investments with portfolio and watchlist, stay updated with latest news and updates, and find out the top movers and losers on taps with Money Control. Download the smart watch app now and control your finance on-the-go.
Solution
The client approached Yudiz Solutions to build a synchronized approach to visualize real-time stocks and market updates for the latest Android and iOS smart watch devices. The main aim of the client was to untap the potential of the wearable market by building a wrist-worn application that leverages user to access real-time market and finance updates within a few taps. To meet the client requirements, our development team built an optimized finance application in accordance with the smart watch screen-resolution guidelines, thus helping users to keep track of their finance and stocks seamlessly.
iWatch APP
About 64% of all on-line teens say that do things online that they wouldn't want their parents to know about.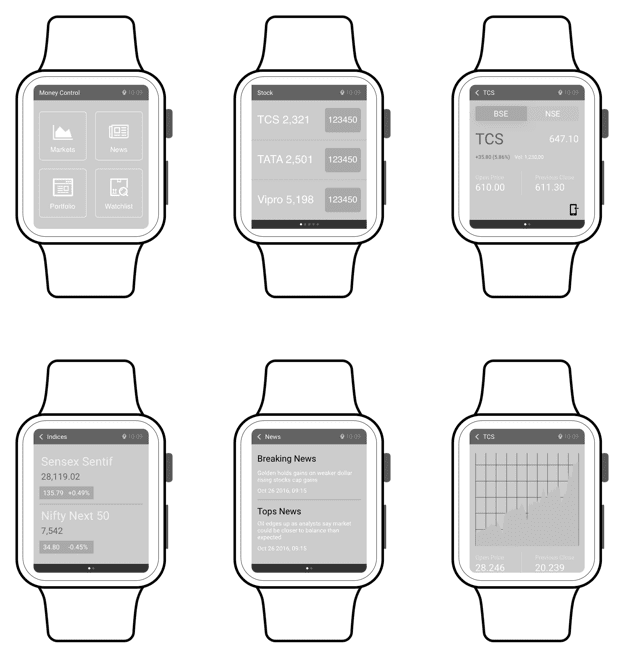 The major agenda of this application was to build smart watch optimized and integrated user interfaces that deliver real-time finance and portfolio statistics uniformly on handheld devices. Our expert UI/UX team handled the cenario efficiently by delivering a smooth and coherent user experience that surpasses the client's expectations.
Colors
#000000

Primary Color

#ff0033

Primary Color

#66cc00

Secondary Color

#ff9933

Secondary Color
Typography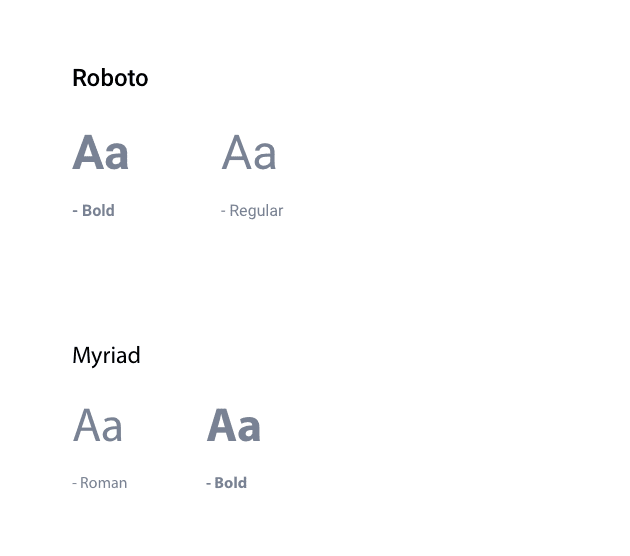 Building Optimized Smart Watch Application to Leverage Seamless Experience
Our professional and experienced development team achieved immense success in building a smart, cutting-edge yet seamless application that delivers the unmatched user experience. The application built is highly optimized and synchronized with a smartphone device to deliver real-time stock feeds and updates on smart devices in a consistent and uninterrupted manner within no time.