Brief
If you're struggling to find a better way to spend time, try playing rummy online. Rummy24 is not only a card gaming app but an opportunity for crazy gamers to win real cash. Rummy24 is the most entertaining game featuring traditional Indian Rummy games online. Experience the joy of Rummy culture with variants of cards and get a chance to win an attractive bonus followed by daily offers. Rummy24 brings you the most trusted and secure gaming platform for both Android and iOS device users. Play online Rummy games free with a 100% legal gaming experience anytime anywhere!
Solution
Rummy24 is a trusted Indian rummy gaming platform designed for every player from beginner to skilled Rummy fans. Power-packed with trending features, the classic Rummy offers variants of card games online. The multiplayer cross-platform game app has personalized rummy tables, secure payment gateways, fastest withdrawal, and super-smooth controls. The player can participate in free and cash rummy game tournaments to get the chance to win real money. With a variety of cash rummy tables and card games, Rummy24 stands out in the industry rendering the best online rummy experience.
Online Rummy24 is an entertaining game with exquisite graphics and a high-end user experience. For this, we employed tools like Photoshop and Illustrator to create beautiful 2D designs and integrate two unique game themes using optimal graphics ensuring a scalable gaming experience across multiple devices and platforms.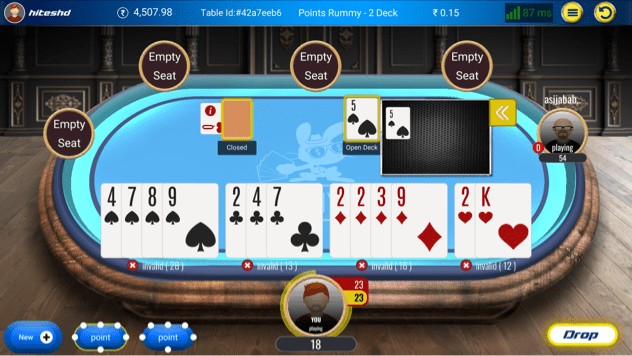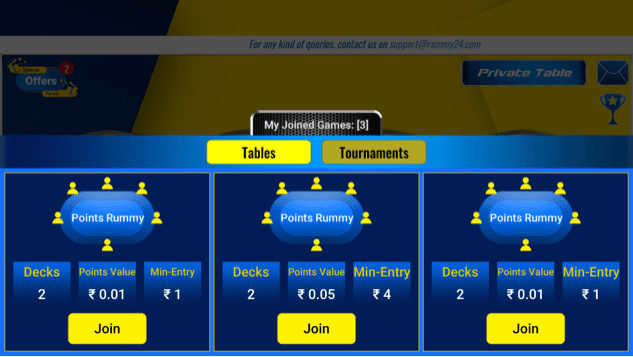 Yudiz is an accredited game development company creating cross-platform online games in 2D and 3D graphics for different genres that match business requirements and drive ROI.
Our developers implement multi-table functionality namely Cash, Tournament, and Private Table, and secure payment gateway integration ensuring robust performance. We used Firebase SDK for push notifications and game analytics and Third-party libraries to develop the iOS and Android versions of the game. The Indian Rummy24 game features everything from popular rummy variants, instant withdrawals, friend referrals, to appealing UI, seamless gaming, joining bonus, and 24*7 customer support.