Brief
Winder farms are Utah's leading online grocery shopping app, trusted by 5000+ happy customers and counting! Shop anytime and anywhere from a wide range of products including bakery, beverages, farm-fresh fruits, vegetables, dairy products and a lot more. All you need to do is just sign up the form, pick the choicest farm-fresh groceries, daily essentials and that's it! The selected items will be automatically delivered to you once a week. The transaction carried out is highly safe and secure. Now, enjoying a healthy lifestyle is just a click away.
Solution
Winders farm is an online grocery shopping app and delivery service headquartered in Utah that allows you to deliver farm fresh groceries and daily essentials right at your doorstep once in a week. It offers 250+ grocery products, including top-notch milk and chocolate milk, to households in Utah, Las Vegas, Nevada and Orange County, California. The application is quite simple and easy to use and interact with. Shop online for groceries, fruits & vegetables, dairy and bakery products, etc. and schedule them to get delivered at your doorstep. Choose from over a range of products, set delivery as per your convenience, and subscribe to your daily essentials – all together at a quite competitive price. Also, don't miss a chance to access your favorite products.
The major agenda of this application was to develop a single user interface that is compatible with iOS/ iPad and Android/tablet screen resolution guidelines. Our UI/UX design experts implemented various classes and interface that not only managed to leverage eye-pleasing experience but also able to meet the client's requirements within the proposed deadline.
Colors
#EC3327

Primary Color

#FBE123

Primary Color

#709F3F

Secondary Color

#395F8C

Secondary Color
Typography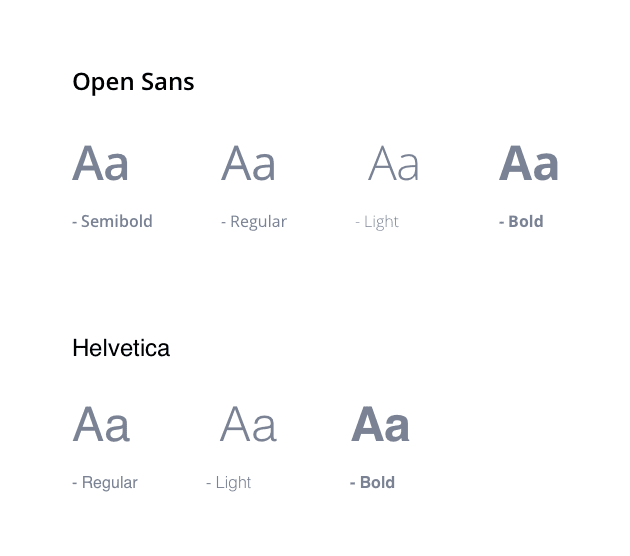 Showcasing Dynamic Categories within a single layout
Adding and showcasing a listing of dynamic categories on a single layout in the real-time scenario to synchronize users action with application interface was one of the enormous success achieved by our development team. The application built is streamlined and in-sync with the user's gestures and actions performed.